Posted on: 08 Jul, 2019
Categories: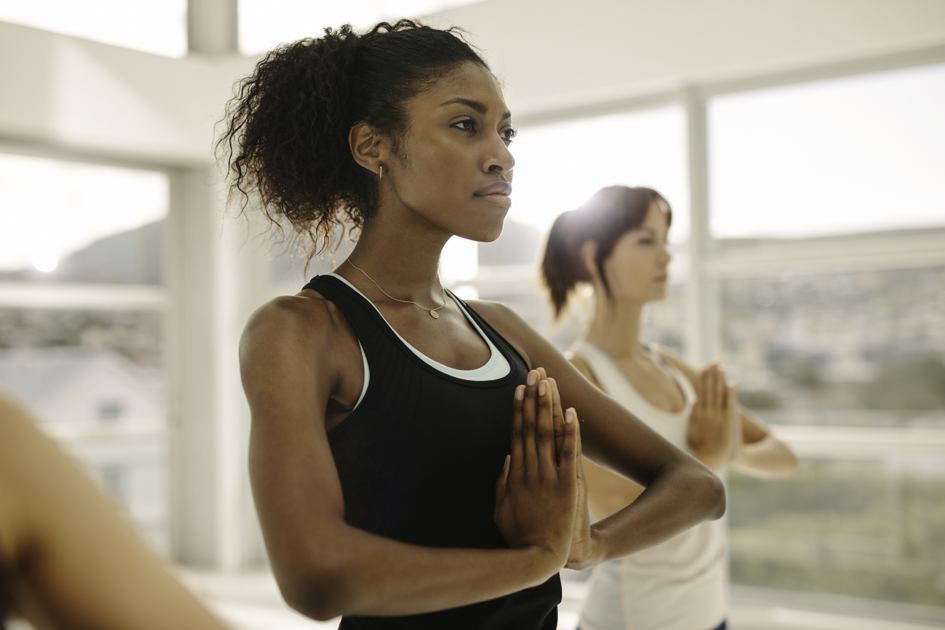 Whether you're a new business owner or are looking to update your current yoga studio business plan, you're in the right place! Having a proper foundation and set of goals is vital to the success of your organization. Think of your yoga studio business plan as a compass, keeping your facility on course and always pointing you in the best possible direction.
Without a proper framework for your business, you may as well be lost. It's important to have a plan to lay out your targets and establish what your business wants to accomplish year after year. This also helps you understand the ins and outs of your yoga studio and where your weaknesses and strengths lie. Your yoga studio business plan can help you work on the ways to evolve and establish the best possible methods to bring your facility to its highest potential.
Take your time when drafting your business plan, as it needs careful thought and consideration. If you have partners or a team, make sure to include everyone's input as each may add their own sense of expertise. This is essentially a reflection of your yoga studio, so make sure that you are covering all aspects of your business and considering all elements.
What to Include in Your Yoga Studio Business Plan
Not sure how to get started creating your yoga studio business plan? Here are the steps we suggest.
1. Solidify your base
The first thing your plan must do is solidify the foundation of your business. With an accurate definition of your yoga studio's core, you will be able to clearly describe it and explain to others what makes your facility unique.
The base of any business is its mission statement and vision. It's important to understand the purpose of your yoga studio and what you want to offer people in your community. How is your facility going to improve the lives of others and what problems will you solve? Once you've clearly articulated these elements, you can start to decide how you'll achieve your business's vision.
Next, provide a proper description of your company. How did your company get started and how long has it been in business? Is your yoga studio specific to one certain type of teaching or do you include all different types of yoga? What types of services do you offer? How are these services unique at your studio? By answering all these questions, you can highlight the crucial elements of your facility.
Lastly, a strong base wouldn't be complete without a description of how your studio is different than all the others. What makes yours stand out? How will you offer your members something new? This takes careful thought, as you want to make sure that your yoga studio is one of a kind.
With a proper yoga studio business plan, you can establish exactly what makes your facility in a class of its own.
2. Set goals and establish targets
Now that you've laid the foundation of your yoga studio, you can start to build on it by setting goals and establishing your targets. Whether you are writing a one or five-year plan, you must outline the direction you would like to take your facility.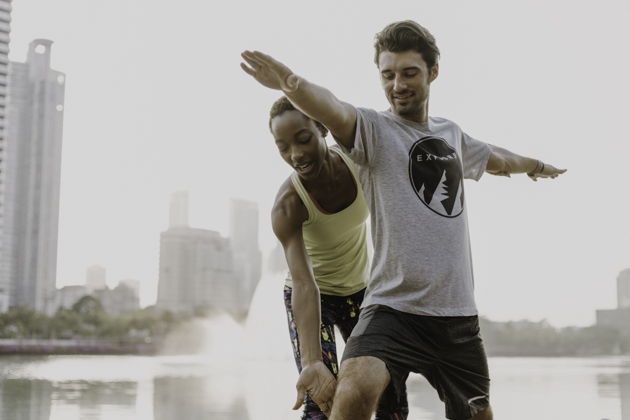 This portion of your business plan is essential as you are outlining your path to success. It's important to make sure the goals you're setting are realistic. Try to be practical when setting your objectives, bearing in mind that your yoga studio may be new and just starting out.
Make sure that your goals are also specific. If your targets are too general, such as achieving a high client retention rate, then you'll have no way of measuring them. Be more precise by saying that you would like to achieve a client retention rate of at least 60% within the first six months of your business. By being detailed, you can easily measure your success year after year.
Once you achieve your targets, it's vital to set new ones. There is no true end point when managing your own business. Your yoga studio should always be growing and evolving to new heights with every target you hit. If you stop setting goals and get too comfortable with your present state, your facility will stagnate, so always think about the next big challenge and how you're going to accomplish it.
3. Describe your management team
A description of your management team is another important piece of your yoga studio business plan, especially if investors are going to be taking a look at it. Highlight the members involved in your business and provide a brief summary of each.
When writing this portion, include job title, previous experience, as well as previous successes. Show that you have the right people helping you run your business and that their expertise is adding to your establishment.
This is also essential for all staff to know exactly what their job title and responsibilities are. With everything written down and in the open, there'll be less confusion and more clarity when it comes to running an efficient business.
If your business is just starting out and you haven't hired all key members of your team yet, include this in your plan. Think about providing a time frame for when you'd like to have all staff on board and make it a priority to hire the best team for your yoga studio.
4. Design your marketing plan
Now it's time to come up with a strategy to market your yoga studio. This requires market analysis so you can get to know your competitors and the best possible ways to promote your facility.
First, you must become familiar with your target audience. Who are the types of people you want to market your yoga studio to? Think of age demographic, location, occupation, and challenges your customers may face. Next, begin to design an approach to effectively reach them and make your yoga studio's presence known.
This can be done in several ways from email marketing to the use of social media. Email marketing is an effective method to promote your business, so compile a list of emails of the clients you currently have. Send monthly emails to keep them in the loop of what's new at your studio and of any promotions you may be offering. Social media is another strong advertising tool, as it puts you in direct contact with your clients and prospective members. Everyone is active in the digital world these days, so join them and benefit from this free advertising space! Come up with creative posts to capture your target audience's attention and engage them by regularly uploading new content.
When designing a marketing plan, it's also important to know your competitors in the industry. Who are they and how is your studio different than theirs? This is also a great way of getting to know your studio's strengths and weaknesses in comparison to others. By studying these factors, you'll be able to develop strategic methods to set your studio apart and rise above the competition!
5. Devise a cash flow statement and revenue projections
Your yoga studio business plan must contain a cash flow statement and revenue projections to calculate the amount of money you need to keep your business afloat and your forecast earnings in the future. This will help you keep track of your facility and measure your success.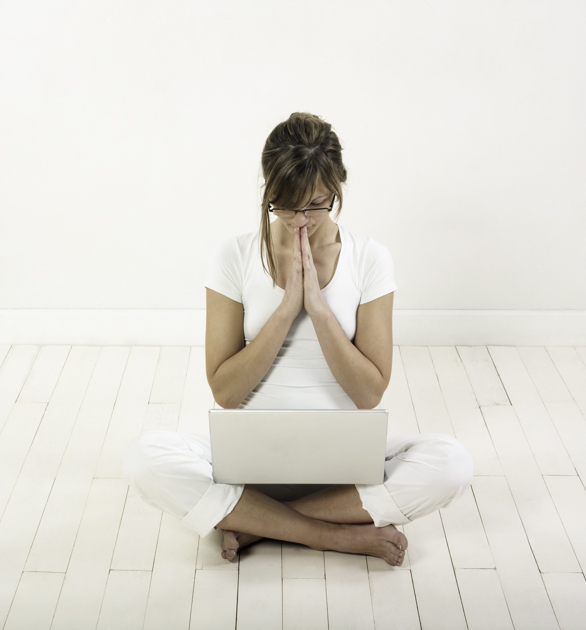 Cash flow statements are important to keep track of the money flowing in and out of your business. How much are you spending in order to maintain your facility? Being wary of such costs will help you sustain the livelihood of your yoga studio by ensuring that you are able to cover all expenses such as rent, staff salaries, and facilities. Capital expenditure is also important to note in this section, which is essentially the money you have put into the launch of your yoga studio. Logging these records will help you manage your financial costs and keep track of profit loss over time.
Revenue projections are an essential part of your yoga studio business plan as well. This is the amount of money which you predict your business will make month after month, year after year. This can help you devise targets and adjust certain aspects of your business to gain more revenue and return on your investment.
6. Invest in business management software
When measuring costs and efficiency of your yoga studio, consider including a section in your yoga studio business plan concerning investments you are willing to make to lead your business to success. For instance, why not put your money into an efficient business management software which will help streamline your facility?
With WellnessLiving's all-in-one yoga studio software, you can focus on the bigger issues while we handle the day to day tasks and logistics. For instance, with our exclusive software we can offer you a unique staff and client app to help take care of your organization. Our Elevate Staff App will help you manage your business on the go! From booking and cancelling appointments, to receiving payments and analyzing data, our app can simplify your daily tasks. Our Achieve Client App gives your clients the opportunity to manage their own schedules and rewards points. They can manage their accounts and interact with your studio in a fun, unique way.
Not only can we help you with such tasks, but we can also make your studio's popularity soar with the help of our automated marketing options! Choose from seven campaign types to increase your client retention rates and achieve your marketing goals.
What's Important to Remember is…
Having a yoga studio business plan is vital to the success of your company, from helping you define exactly what the purpose of your facility is, to allowing you to keep track of costs. Only by looking at your plan, can you measure how well your business is doing and set new goals for the future.
This is not to say that everything will always be outlined. Running a business comes with a lot of ups and downs and things will not always go according to plan. Remember to stay positive when things get hard and stay humble when things look up. If you are flexible and go with the flow, your business will stand the test of time.
We've only just touched on the ways that WellnessLiving's yoga studio software can help your business. Curious to learn more? Book a free, no commitment demo with us today!