Posted on: 08 Aug, 2019
Categories: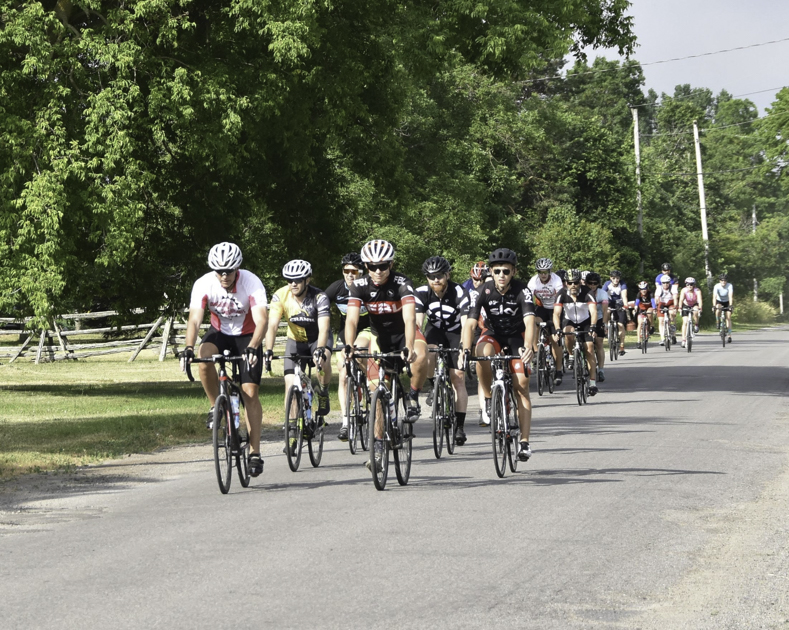 WellnessLiving was honored to be a part of the inspiring Pedaling for Parkinson's event this year. Cyclists from far and wide came together for the first time in Prince Edward County, Ontario on July 12-14 in the largest fundraiser to find a cure for this illness. There is nothing more near and dear to our team than raising awareness and funds to help improve the state of health and wellness for those in need.
About Pedaling for Parkinson's
Pedaling for Parkinson's was first born in 2011 with the help of two individuals named Peter Istvan and David Newell. These two outstanding men created this incredible event, as David's father and a close friend of Peter's were both diagnosed with this disease. By organizing a cycling fundraiser, their goal is to help those suffering get closer to a cure.
In 2011, 20 riders participated in the first event in the town of Parry Sound and raised over $18,000. Over the course of three days, cyclists pedaled one stroke for every Canadian diagnosed with Parkinson's disease: this totaled to 100,000 pedal strokes. Since then, the number of participants and money raised has increased every year. Last year, 350 cyclists joined together to raise $700,000 which has helped accumulate a total of $1.7 million! Though the event came to an end in Parry Sound in 2018, the fight to find a cure lives on in other areas across Canada.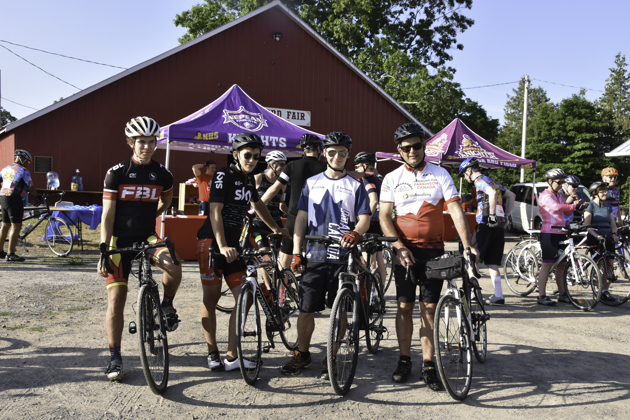 Jim Redmond, who has been diagnosed with Parkinson's, and his wife Krista Simonett have kept the spirit alive and well by moving the event to Prince Edward County for the first time this year. Jim and Krista were so inspired by Pedaling for Parkinson's that they made a commitment to maintain this supportive and nurturing space for people with this illness across the nation. This powerful force of communities coming together provides a wave of hope for those who struggle every day with this disease.
Parkinson's is an illness that significantly alters the lives of those diagnosed, making everyday tasks difficult. A specific part of the brain known as the substantia nigra is affected, leading to a loss of control over the movements our body makes. Cells in this part of the brain begin to die and people may not be aware of the symptoms until up to 80% of cells are lost. Some symptoms include stiff muscles, tremors, and problems walking. This makes actions such as writing, driving, and other daily tasks incredibly tedious.
Certain medication can be taken to help ease the symptoms and sometimes physical and speech therapy is recommended, based on the severity of the case. Unfortunately, there is no cure for this disease, which is why it is so important for initiatives like Pedaling for Parkinson's to live on to raise awareness and raise money for research.
Why WellnessLiving Was Involved
Pedaling for Parkinson's is a cause that is very close to our team because it affects WellnessLiving's extended family, as Krista Simonett is CFO Geoff Simonett's sister. Krista and her husband's efforts to organize the event in Prince Edward County have made and will continue to make a difference in the lives of those with this disease for years to come.
This event is extremely significant for our CFO's brother in law, Jim Redmond, who was diagnosed with Parkinson's four years ago. Not only does cycling provide him with a sense of relief from the symptoms, but Jim also regains his freedom. This sense of relief is also common among others with the disease. With the wind in their hair and their heads lifted to the skies, they are solely focused on the destination and their goal, free from the shackles of the illness.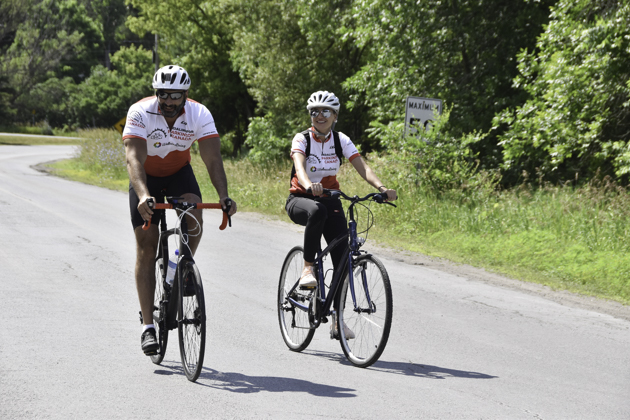 CEO Len Fridman and CFO Geoff Simonett both participated in this event this year and were moved by the cause and purpose of this fundraiser. WellnessLiving's passion lies in helping others in terms of health and wellness, and we'll stop at nothing to make sure that we play our part in making a difference. Not only do we try to do so in various areas across North America, but in the digital space as well.
WellnessLiving's software aims to help establishments in the health and fitness industry reach their highest potential. This is done with the help of its various features and options designed to help business owners. With the help of this platform, our organization strives to make wellness accessible for all and support others in their journey to do so. This is achieved with careful attention to detail and a sense of heart when dealing with our clients. Our mission is to see them succeed and to help them to provide a positive space for health and wellness in communities across the world.
The Event
This year, 275 riders and 36 volunteers joined forces at Pedaling for Parkinson's in Prince Edward County. With their incredible efforts and assistance, over $118,000 has been raised! Because of them, the world is one step closer to finding a cure for this disease.
People affected with Parkinson's, supporters of the cause and caretakers alike came together in this beautiful symbol of hope, in order to make a change.
WellnessLiving is proud to say that we have contributed to this cause by raising $5743, which surpasses our projected goal of $5,000. We are honored to have joined others in supporting this noble fundraiser and are excited to participate in many more, including Pedaling for Parkinson's next year! Organizers Jim Redmond and Krista Simonett have already confirmed that the event will take place on July 10-12 next year.
Events like Pedaling for Parkinson's only strengthen our team's commitment to helping those in need. WellnessLiving strives to do everything in our power to help people by making health and wellness accessible to all and assisting businesses in the industry on their journey to success.