Posted on: 14 Aug, 2019
Categories: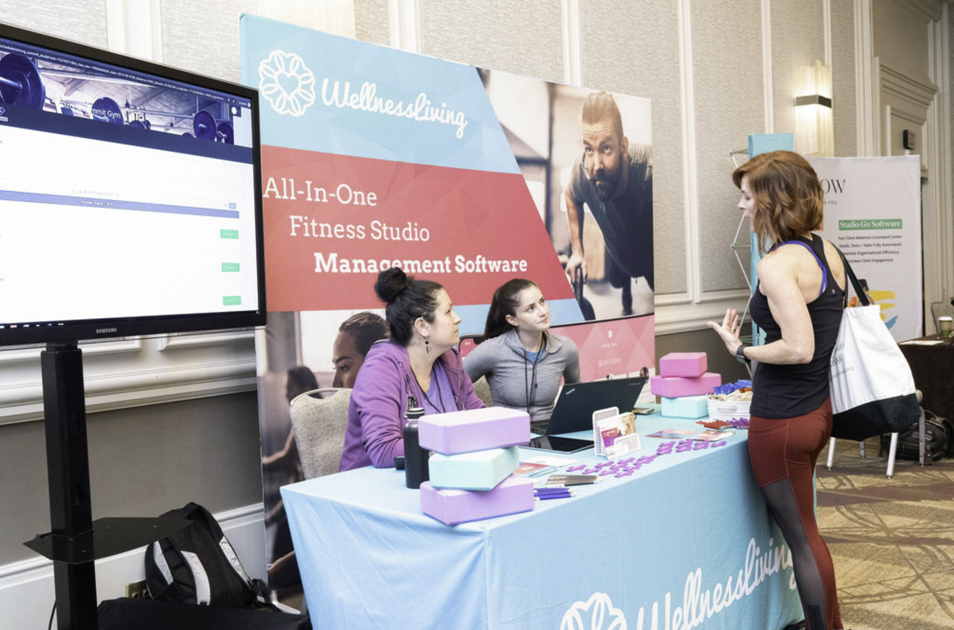 We're still singing the praises from this year's second Boutique Fitness Summit. Held on August 1st, 2019 at the Hyatt Reston in Washington, DC, the event was a great success. It was such a valuable experience for boutique fitness studio owners and industry professionals, who were exposed to valuable content and given the opportunity to collaborate with like-minded individuals.
About the Boutique Fitness Summit
The annual Boutique Fitness Summit is held three times per year and offers a trusted community hub for business management solutions! Their intimate summits are designed to educate and empower boutique fitness studio owners and operators to manage their studios more efficiently and earn more profits.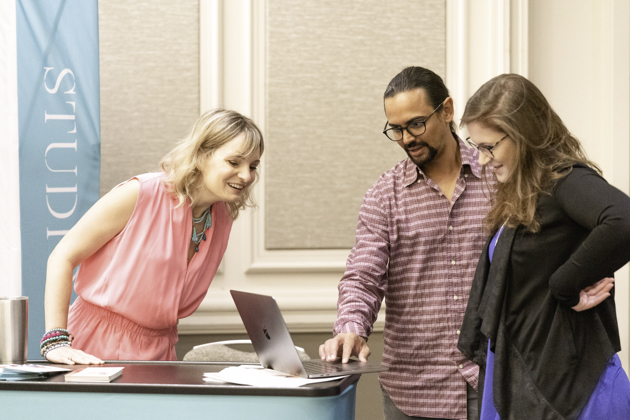 This conference packs a punch with informative sessions covering topics like: tips on maximizing retention, revenue and profit, myths about studio growth, how to retain your team members, and more!
Featuring industry keynote speakers and passionate leaders, the Boutique Fitness Summit was jam-packed with learning and fun for professionals in the fitness industry.
How was WellnessLiving Involved?
WellnessLiving is an annual sponsor of the Boutique Fitness Summit. And as the second summit of the three held each year, it was a pleasure for our team to see some familiar faces at the most recent summit in Washington!
Attendees from WellnessLiving:
Len Fridman – WellnessLiving CEO and co-founder
Avital Shinder – Sr. Onboarding Specialist
Helen Parkhurst – Customer Excellence Specialist
Erica Kumar – Events & Marketing Coordinator
As client retention and digital marketing experts, our participation in the Boutique Fitness Summit provided an opportunity for WellnessLiving to educate boutique fitness owners and support them in their business endeavors.
What Happened at the Event?
The event was engaging and informative for industry professionals, with an exciting buzz surrounding WellnessLiving and our booth. We were thrilled to hear "we've been hearing a lot about you!" again and again from the attendees.
We also got to meet and greet, show people what we're all about, and introduce attendees to WellnessLiving. We had so much fun at our booth, offering attendees snacks and swag, and signing up business owners for product demos.
The event featured an amazing lineup of industry leaders presenting on a wide variety of topics. One of the featured speakers was our own Len Fridman, who gave his expert insight on client retention.
Our team also connected with other vendors and with other professionals in the industry to continue to expand our growing list of partners.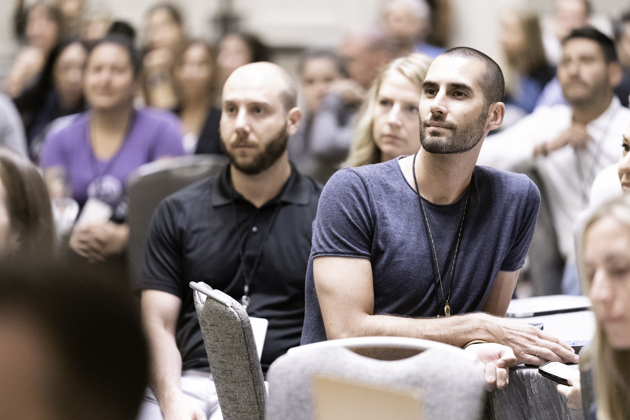 There was even a fun tech media component included in the event where businesses like WellnessLiving were featured on the Boutique Fitness Summit's media wall!
This year's Boutique Fitness Summit was filled with interactive, informative, and immersive content for new business owners and wellness industry professionals alike.
Choose WellnessLiving
WellnessLiving is the perfect partner to take your fitness business to the next level! Trusted by wellness businesses worldwide, we provide the tools you need to succeed. Here's a look at some of the features our all-in-one business management software offers:
Easy online booking
Want a quick and easy way to improve your clients' experience? Get set up online! We're all so busy nowadays that multitasking has become the standard. Most of us appreciate the opportunity to accomplish multiple tasks at the same time and WellnesLiving's automation features fit the bill!
Offering your clients the convenience of booking classes or signing up for memberships on the go means that they won't have to phone, email, or wait for a response, saving time and making their experience that much more efficient and convenient.
Client and staff apps
What are client and staff apps and why do you need them? Simply put, these apps are a way for you to streamline the overall experience for your clients and for your team.
How are client apps and staff apps different?
Your clients and your staff need different things from your business, so they each need the specialized tools to get the job done! Your clients will need to look at their own profiles and access their own data, while your team needs a much broader range of information.
WellnessLiving's client and staff apps are designed for you, your staff, and your clients to access relevant information from anywhere in the world, making them the perfect addition to your list of perks!
Here's a look at some of the features these apps offer to help your business leave a lasting impression:
A look at the WellnessLiving Achieve client app
The Achieve app for clients is a sure-fire way to quickly improve your clients' experience! Clients can book a spot in class, purchase products or services, check on their loyalty points (more on that later!) and so much more, all from their mobile devices.
The more convenient you make your clients' experience, the more loyalty, repeat business, and revenue you build—all with just a few clicks!
The WellnessLiving Elevate staff app
Simplified access for your staff means more time for them to focus on getting the job done, and our Elevate Staff app makes tasks like updating schedules, accessing client profiles, checking attendance, and canceling classes a breeze!
Looking to make everything simple, accessible and time-saving for your clients and your staff? We've got your covered with our client and staff apps!
Loyalty rewards program
If you're looking to start a rewards program, you've come to the right place!
Unsure about what a loyalty rewards program entails? It's a program where incentives are offered to clients to encourage them to return to your business, refer or review your business and/or engage with you.
Building a loyal following means increased revenue, word of mouth marketing, and happy clients. Loyalty is crucial, and WellnessLiving can offer you the tools to build, manage and grow your loyalty program.
We make your program set-up quick and easy. As soon as clients are signed up, they can earn, track and redeem their points, right from their mobile device.
To build a solid customer base and grow your business, you need a loyalty program! We're here to help you get started, manage it successfully and use it to boost your bottom line.
Staff Management
Have you been struggling to keep up with your paperwork? Are you looking for ways to better manage your staff and your business? Could you use a hand with payroll? You're in luck! WellnessLiving's all-in-one fitness business management software offers the tools to tighten up those gaps and get you back to performing at your best.
Easy to manage staff profiles
Take advantage of our central calendar so everyone's schedules are accessible and manageable at a glance. Sync your staff's calendars with yours so you're always in the know! Your team can also manage their own clients by accessing their schedules, payments, and class attendance. Staying organized has never been so simple!
Want to know who your stars are? Everything is tracked through our system so you can manage your staff in the best way possible and give them the encouragement they need to reach that next level.
Payroll
Payroll just not adding up? We can help! Our system allows for staff hours to be tabulated and linked directly to your payroll, so you skip the tedious step of transferring information from one place to another.
Want to simplify reporting? We can generate a one-click payroll report. Whether it's hourly, salary, attendance-based or a commission structure, our software takes all the work out of payroll, leaving you the time you need to focus on building your business.
Reserve with Google
Have you ever stopped to think about the power of Google searches? How many times a day do you search for an answer on the world wide web? Want to get your business noticed? Increase your web presence by getting to the top of the Google search list!
With Reserve with Google, you'll increase your web traffic—and foot traffic—in no time!
How does it work? With this Google-partnered advantage, people can easily navigate from the search results page right to your business page, using a direct booking button on a Google My Business listing.
Want more benefits? This feature also allows you to gain the attention of people searching by location. For example, someone who types in 'fitness studio near me' will discover your studio first!
Want to stand out from your competition? We're one of only four partners in the wellness industry worldwide offering this to our customers. In a competitive industry, this could be just the advantage you need to make a name or yourself and impress your clients.
Ready to Build Your Business with Simple Solutions?
Choose WellnessLiving to get more organized, save time and offer a better experience for your clients. From automated scheduling and reporting to marketing, payroll and staff management, our software can help you build your business and get noticed. Book your free, no-commitment demo today!