Posted on: 13 Sep, 2019
Categories: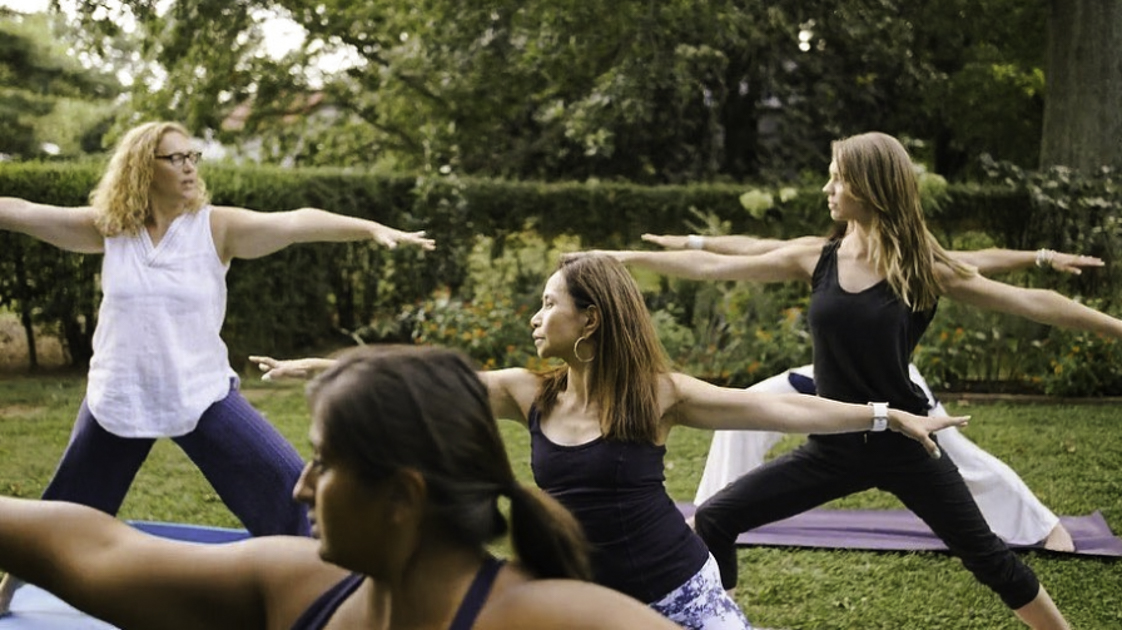 Studio Grow hosted an intimate and incredibly dynamic event this year packed full of business-building knowledge and inspiration. Read on for a full recap!
About Studio Grow
This year Studio Grow hosted a live summit over the course of two days on August 8-9 in the WeWork Space in downtown Chicago. Complete with breakout sessions, presentations, and workshops with 35 studios from Studio Grow's blossoming community, organizers Lise Kueker and Maura Vella were able to give their clients a one of a kind experience!
Studio Grow is an incredible organization that aims to help business owners in the fitness industry take their studios to new heights. This is done with the help of a team of business experts ranging from operations consultants to digital marketing directors, all with a wealth of knowledge and experience in the entrepreneurial space.
A multitude of fitness business coaching services are provided to clients in the form of three different programs, each designed to help fitness studios achieve certain goals. One of their most popular programs is The Client Cure: a collaborative one-on-one and coaching program that teaches business owners in the fitness industry how to efficiently run their own studios and stand out among the competition!
How was WellnessLiving Involved?
WellnessLiving was delighted to be surrounded by so many entrepreneurs with a drive to succeed. Our passion lies in helping hard working individuals achieve their goals, so having the opportunity to connect with the many business owners working with Studio Grow was an honor and a privilege.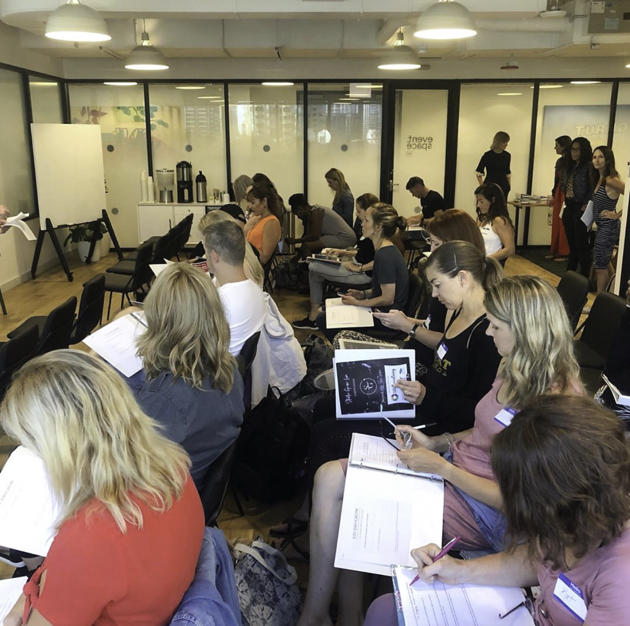 As a platinum sponsor, our very own CEO and co-founder Len Fridman was in attendance to educate all the studios on WellnessLiving's business management software. Our aim is to provide a more efficient and reliable system to entrepreneurs around the world! With the help of an informative presentation, Len Fridman was able to give business owners present at this live summit an insight into WellnessLiving's story as well as introduce what our software can do for new and established businesses alike.
Our objective has always been to see businesses in the fitness and wellness industry excel. And having the chance to share what our software can do with Studio Grow clients was beyond thrilling!
What Happened at the Event?
The summit was a captivating experience not only for Studio Grow's clients, but for WellnessLiving as well! Jam-packed with a variety of different sessions, presentations, and workshops, Studio Grow offered its customers a host of opportunities to learn and connect with other industry professionals.
A variety of informative presentations were given, exploring a range of topics from sales psychology and goal setting to how to deal with problem clients. One of the most popular topics was "How to Effectively Manage and Grow your Business." By giving people an opportunity to come together with other studio owners who may be facing the same challenges, Studio Grow provided its clients with a chance to network and learn from others in the same industry.
As we previously mentioned, The Client Cure aims to help business owners catapult their facilities. This is done with the help of a twelve-module course in addition to an exclusive consulting opportunity. As this program is offered online, Studio Grow works with entrepreneurs in all parts of the globe. Several business coaches from the program were present at this event, giving them an opportunity to meet the people they've been working with in person!
Maura Vella, one of the organizers of this event, summed it up perfectly with these words: "This was a great opportunity for our team members to meet boutique fitness studios which we've been working with around the world! Clients from as far as England and Australia came together at this summit allowing us to meet in person and expand our knowledge. Though we have different business modalities in place, our sole purpose is to grow our clients' studios."
Another highlight of the event was Len Fridman's presentation on client retention programs offered by WellnessLiving's software. Thirty-five studio owners were in attendance, which made this intimate information session a great opportunity for our CEO to personally connect with all who were present. These are the moments we relish, as we're able to truly make a difference in the lives of others.
Choose WellnessLiving
WellnessLiving's all-in-one software is unlike any other. Not only do we offer various options to help manage everyday tasks, but we aim to promote your business to the world with the help of our automated marketing features in addition to our Reserve with Google option (more on this later!) Read on to discover why WellenssLiving is the perfect management solution for you!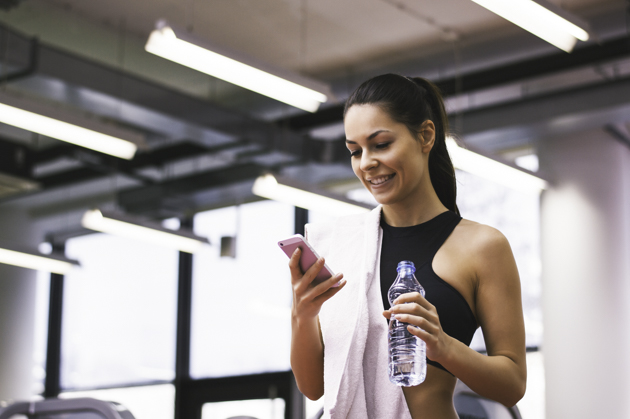 1. Online booking
Modernize your business with our online booking feature. With this option, you can give your clients the opportunity to book from anywhere they please!
WellnessLiving makes online booking easy with the help of four different options, the first of which being our mobile feature. Your clients lead extremely busy lives, so why not give them the convenience of being able to book a class on the go! With the help of our software, customers can use their iPhone or Android to book a class through your studio's own custom app! Not only can they book appointments, but they can even make payments and share reviews on social media, which leads us to our next option.
A social media page is crucial when running your business, as it's an effective marketing tool and provides a point of connection between you and your customers. With so many people visiting your page every day, why not let them book immediately through your social media page? Our exclusive widgets allow you to add a booking tab to your Facebook page, so your clients can book their next visit in a few, easy clicks!
In addition to social media platforms, your own website is also an extremely important part of your business. Think of it as your home base in the digital space, which is always available for clients to refer to. Through our software, you can now embed your studio schedule onto your site so clients can easily make bookings! Need to make some changes? No worries! Our system will make sure that only the most updated schedule is seen by clients.
We know that you may still be in the process of launching your studio, so you may not have gotten a chance to design your own website. With our health and wellness directory option, this isn't a problem! In addition to your account with WellnessLiving, you're given your very own listing on one of the most comprehensive directories in the industry. With your own page, clients can easily book appointments online!
2. Rewards program
Another popular feature is our rewards program. This helpful tool will give your clients a fun platform to interact with your business and motivate them to stay with you for longer!
Our software lets you to give your customers points for various actions. These range from referring friends and family to your studio, to sharing reviews on social media, to booking online. With the help of our Achieve Client App (more on this next!), your customers can then keep track of their points. After a certain number of points are accumulated, your clients can earn prizes or discounts on services!
One of the most innovative features about our rewards program is our built-in leader-board! With this handy tool, clients can see who has earned the most loyalty points at your studio and where they rank. Not only will this boost engagement, but it'll also allow your customers to get to know other members at your studio.
3. Staff and client apps
Streamline your business with our staff and client apps! Nothing will boost client engagement and make everyday tasks a breeze like mobile apps can.
Our Elevate Staff App allows you to easily manage day to day tasks like booking client appointments, viewing attendance lists, and even receiving payments. This app also gives you the opportunity to explore our various point-of-sale hardware in addition to setting up your own online store!
The Achieve Client App that we mentioned earlier gives your clients the opportunity to interact with your studio through an app designed to match your business! This mobile feature allows your customers to connect with your business from anywhere on the go. Creating custom profiles, booking online, and managing rewards points are all features they can now enjoy! It also gives your customers the chance to easily write reviews, and the best part is that our software will share these positive mentions on top sites, including Google.
4. Reserve with Google
One of our most incredible features is Reserve with Google. WellnessLiving's exciting integration with Google allows you to boost your business's popularity like never before!
Now, whenever people search for fitness classes near them, your studio will come up on top. Reserve Google lets users book through Google, Google Maps, and your Google My Business Listing, hassle free! It doesn't get much better than this!
All in All..
WellnessLiving is here to make your business a success. By simplifying once time-consuming tasks, we want to give you the opportunity to get back to what you're really passionate about: your clients!
These are just a few of the many features that our unique all in one management software offers! Book a free, no-commitment demo with us today to find out more and propel your business forward!