Posted on: 17 May, 2019
Categories: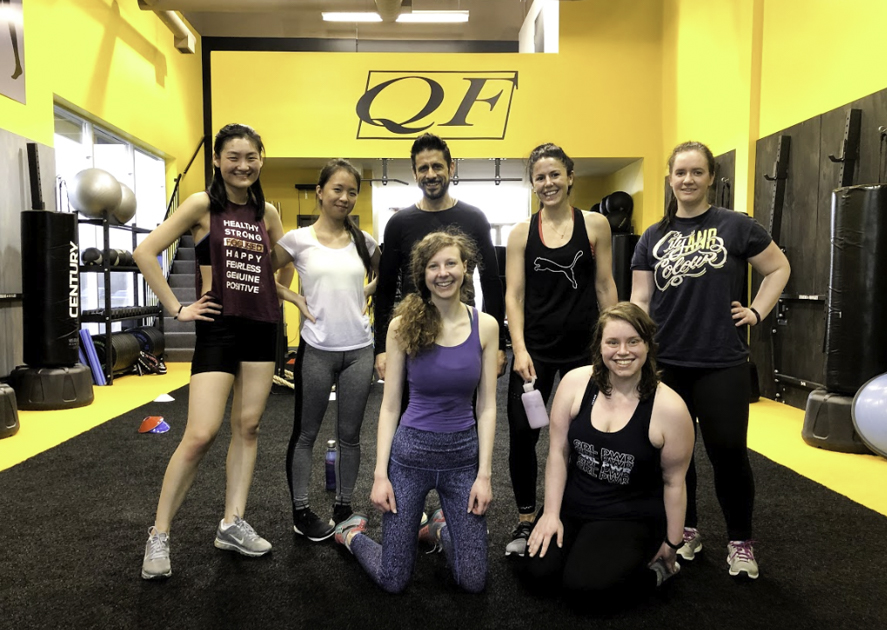 With WellnessLiving, Ian is paying half of what he used to with MindBody.
About
Just over 21 years ago, Ian Emmanuel was a type 2 diabetic with heart issues and chronic joint pain. "Within about 7 months, I lost 75 pounds," Ian told us when we recently spoke with him about his business, QF Fitness. "I've been living that [new healthy] lifestyle since."
For about a year after his major behavior change, Ian casually offered advice to people he met at the gym. "They had seen the results I got and they were asking me what I was doing, so I would do meal plans and I would help people with their training, creating focus plans for them for free, just to help them out." It didn't take long for Ian to realize that he could really help people improve their lives. That's when he started his first part-time fitness business out of his garage.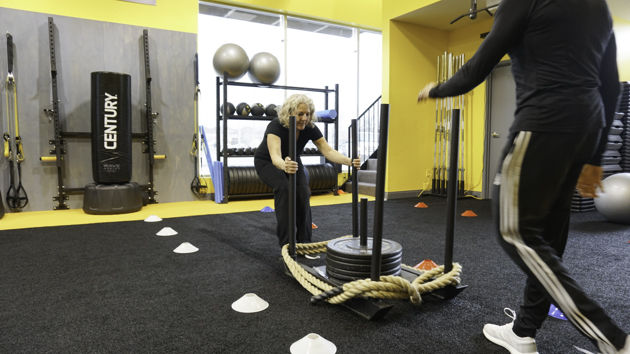 Ten years later, Ian opened the first QF Fitness location in Brampton, Ontario. In the decade since, Ian has transformed hundreds of clients, both physically and mentally. "It's like a full wellness program, not just in the gym, but their outlook on life. They become healthier and stronger and feel better about themselves. The mental aspect also changes, the way they think and the way they feel. That's how I get amazing results." Unlike a lot of other trainers, Ian recommends for his clients to get their blood-work done before he starts training with them. This way, he can tailor each and every workout routine and meal plan to accommodate each unique case.
The Problem
For over nine years, Ian has managed the Brampton location of QF Fitness using MindBody. It has generally been an effective solution, but the additional costs have become prohibitive for his business. Essential marketing options weren't included with his already high subscription fees, so he was required to pay even more each month for features mandatory to effectively run his studio.
Along with the extremely high monthly costs, Ian has experienced several issues with the MindBody support team. At times, he would run into trouble with the software and call for assistance. When the agents weren't sure of the answers to Ian's questions, they would provide him with whatever solutions they could think up, even if those solutions would cause more issues in the long run.
Fed up with the extra fees and poor service, Ian sought out an alternative software solution when he opened his second QF Fitness location in Vaughan, Ontario. That's when he discovered WellnessLiving.
The Solution
WellnessLiving felt like the obvious and best choice for Ian. Once he went through a demo and learned how much money he could save each month; Ian was certain about his choice. "When you break it down, you guys are about half the price."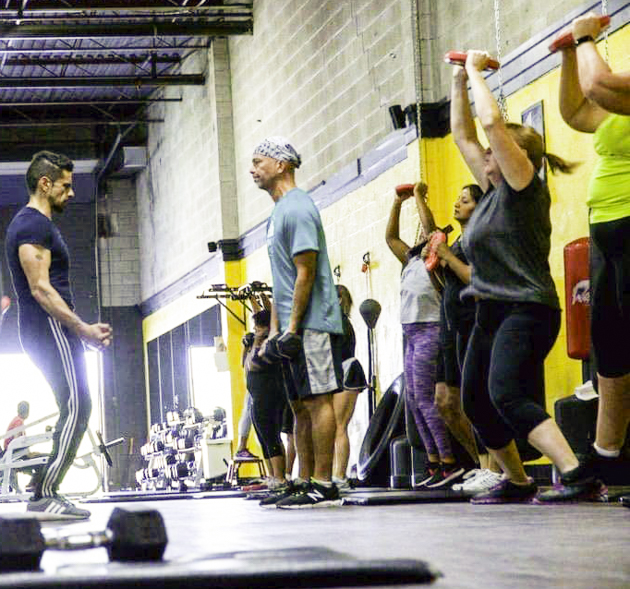 After some one-on-one time with Len Fridman, the WellnessLiving CEO, Ian felt comfortable trusting his business in the hands of Len's expert team. "It's always nice to know the owner. That's what people like about my business…I make sure a lot of the clients know me and I'm the face and I'm there. That's comforting to know."
Armed with his years of experience using MindBody, getting used to WellnessLiving took Ian practically no time. "I'm not a tech guy, I'm far from it, but trying to learn the system and putting it together was fairly easy. It definitely shows you that it's not a complicated system. If I can do it, then pretty much anybody can." All the tools he needed were easy to find and even easier to use.
With his subscription fees halved and his software up and running, Ian discovered that WellnessLiving has even more to offer. "The people that you have working in customer support are really, really good. They're really just good people." The team always provided him with the right answers and never offered him half-baked solutions. If Ian ever had a question that his WellnessLiving support agent didn't know how to answer, they would promptly and properly investigate the issue to provide him with the right answer for QF Fitness.
With WellnessLiving on his side, Ian is looking forward to growing his business for years to come.
Are you ready to pay less for better software? Book a free, no-commitment demo with us today and see how WellnessLiving can whip your business into shape.