Posted on: 11 Sep, 2019
Categories: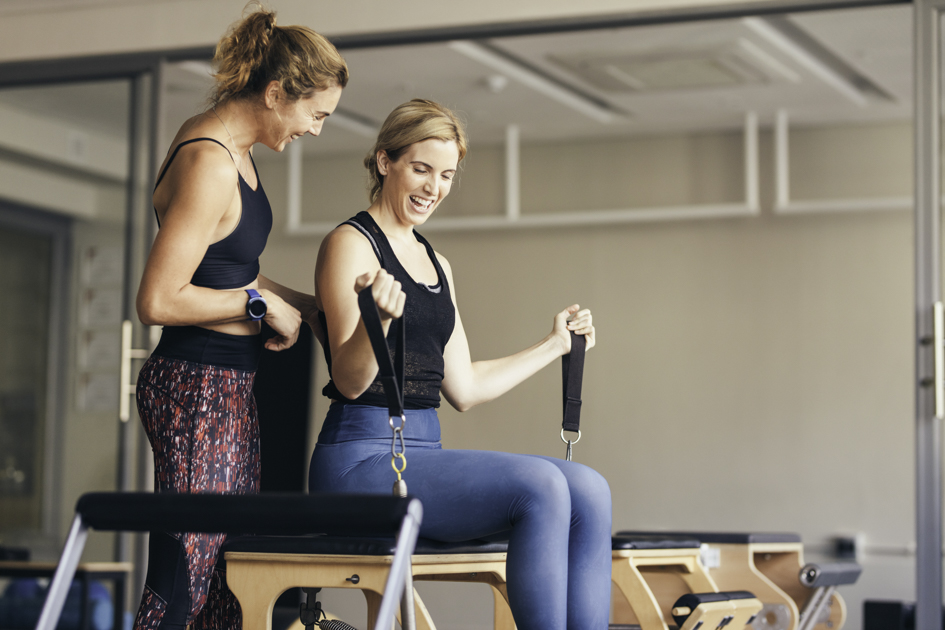 Are you on top of the current Pilates trends? Is your studio stuck in the same-old? Staying current is a crucial step in making your business a success!
As a studio owner, why should you care about Pilates trends? Because your clients care—and if it's important to your clients, it's important to your business.
Be careful not to sacrifice growth in the name of consistency or tradition. You want to offer a superior, reliable experience to your clients, yes, but that doesn't mean you shouldn't pay attention to the newest Pilates trends!
Incorporating new fitness and Pilates trends into your studio is one way to show your clients progress, an awareness of what's happening in the industry, and an interest in mass appeal. Plus, it's a great way to distinguish your studio from your competition!
How can you keep your studio in the know? Don't worry, we've done the research for you! Check out our curated list of this year's top fitness and Pilates trends, and our advice on to how make them work for your studio:
1. Techie Gear
Are you involved in the wearable technology scene? Do you have a watch that monitors your sleep? Step counter? Nutrition app? Today's society relies on technology for all kinds of things, including workout gear!
From water bottles that tell you when to drink to hats with Bluetooth headphones, wearable technology is a trend your studio doesn't want to miss out on!
This is something you can apply to your studio in a few ways: retail or giveaways, expert advice and tech support. Here's how we see you turning your clients' love for technology into a love for your studio:
Retail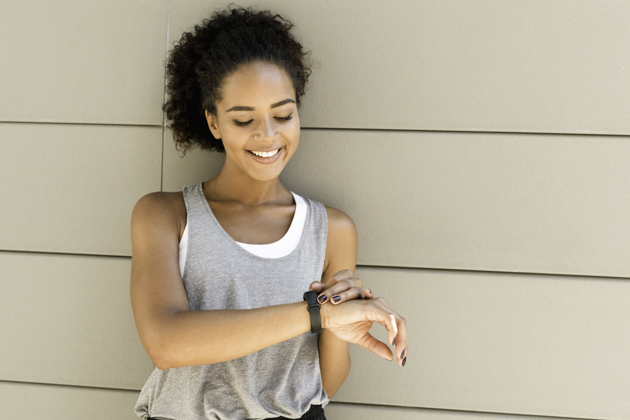 Do you have selling space in your studio? Or do you offer merchandise online? Either way, you can definitely capitalize on this craze by selling tech items that your clients will love! Is there a matching mat and wireless speaker set you could retail? Could you offer tech-friendly workout gear like leggings with pockets or hoodies with spots for earbuds?
Get in on the digital scene by offering your clients what they need to make their tech work for them.
Expert advice
Want to establish yourself as an expert in your field? Do your research! Learn all about the most popular tech and teach your clients how this popular Pilates trend fits into their lives.
Can you incorporate learning into your class? How about a talk on the importance of sleep and how to monitor quality REM through your tech? Or a session on hydration and the digital tools you can use to make sure you're getting enough water?
If you can educate your clients and keep it interesting, you'll show them you care about their health, as well as making your studio the go-to when it comes to Pilates trends and expert advice.
Apps
Who's not on their phone these days? Stay current and in your clients' minds by making an app for your Pilates studio that lets your students check their schedules, track their rewards points, and shop your merchandise.
Tech support
We don't mean IT support here, we're talking about offering free charging stations for your clients! When most of your clients rely on technology, setting up stations to charge their devices during their workout could be an unexpected and popular perk.
In the competitive fitness world, this small step might just be enough to set you apart from your competition.
2. Foam Rolling
Thought foam rolling was just for runners? Not anymore! With fitness becoming the norm for people of all ages, healthy recovery is one of the top Pilates trends.
Since Pilates already focuses on strength with a total body workout, you're already ahead of the game! Introduce the concept of foam rolling to your clients as part of your class and teach about why it's important.
You could also sell foam rollers, offer them as a membership perk, or as a reward from your loyalty program. Your clients will love that you've taught them a technique to maximize their recovery, improve their overall health, and keep them up to date on the industry's hottest trends.
3. Time-Savers
In today's fast-paced world, time is of the essence! Many of us would like to work out on a daily basis, but just can't fit it in with our jam-packed schedules. For clients searching for ways to get the biggest bang for their buck, how can you help them reach their fitness goals in the most efficient manner possible? We have a few ideas to help make the most of this current Pilates trend:
HIIT workouts
HIIT classes could be just the thing your studio needs to up your Pilates game and stay on-trend! An acronym for High-Intensity Interval Training, this type of workout pairs perfectly with Pilates for an efficient, fast-paced sweat-inducing workout.
Try incorporating interval training into a class and watch your studio top the must-visit list!
Adjusted classes
Similarly, even clients looking for traditional classes are searching for ways to work out more in less time, on their schedule. How can you make this trend work for your studio? Here are just some of the ways that offering shorter classes could actually increase your revenue:
If you're finding that some classes just aren't full, why not mix it up a little? Think your clients prefer to visit in the early morning? Give a sunrise class a try! Or are you in an area where people work out on their lunch break? Try and work around their schedules—maybe you can fill a lunch-break time-slot!
Not sure what suits them best? Just ask! Poll your clients to see how you can better cater to their busy lives—not only will your class sizes grow, but so will their respect for your studio.
Looking to shorten your classes without compromising the quality? Consider splitting your classes into sections. How about a class devoted only to upper body? Or just core? Or stretching? A focused, concise class might mean the balance between top-notch teaching and a faster experience.
Want to hear the best part? By splitting up your classes, clients may have to visit more often to get their full body workout in. A definite win-win!
Home workouts
Something else to consider as part of this important trend is the desire for home workouts. Whoa, we know what you're thinking: won't this mean clients will visit the studio less? Not necessarily, this could be one of those Pilates trends that provides a value-add for your clients.
How can you make this work for your business? You could include live streaming as part of an elite membership. Charging more for the convenience of working out at home could up your revenue, while addressing a specific client need. Think of it as an add-on to go with their class visits.
Don't want to stream your classes? Why not film a few classes and offer them for free on YouTube? This could be a great way for you to show off your talents and attract new clients to your studio.
You can gain attention on the web, be a part of an emerging trend, and get more people through your doors at the same time with these time-savers!
4. Wellness Festivals
The emergence of wellness festivals is one of the easiest and most popular Pilates trends you can take part in! These types of gatherings are taking over conference centers, trade show facilities and outdoor venues all over the world. Here are two ways you can attract the attention of the industry professionals and fitness fans attending these festivals:
Booth or demonstration
Participate in this trend by getting a booth or providing a demonstration at a festival near you! Draw in local prospective clients, build your brand, and get noticed with marketing material and knowledgeable team members available to engage the audience and answer questions.
Encourage attendance
Encourage your clients to attend a festival or trade show you're a part of by offering discounted or free tickets as an incentive or raffling them off to loyal clients. By doing so, you're encouraging them to bring their friends and families. And remember, the more new people you meet, the more business you'll see as a result!
5. Corporate Fitness
Businesses are realizing that fitness is important too, and the trend to encourage and support employee long-term fitness goals is a trend that your Pilates studio can embrace. Get in on this trend by making your studio the top choice for the corporate world:
Membership incentives
Encourage companies to support memberships to your studio for their team members. Offering a discount for a minimum number of memberships will give you a guaranteed boost in your revenues, while also upping your numbers and appeal to the corporate world.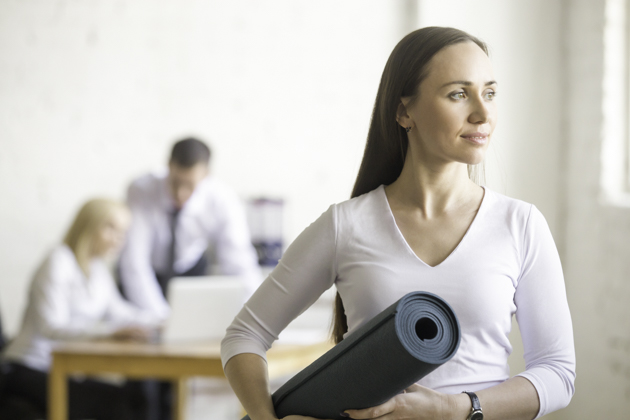 You might also consider partnering with local businesses (think fitness apparel, lunch destinations, equipment sales, etc.) to offer discounts for these members. It's perks like these that really let you stand out from your competition.
Off-site classes
Know of any local businesses that have on-site gyms? Try something new by offering a group Pilates class at their location. Think of it as a great way to gain attention, offer a convenient experience, and get a new audience to see what you've got!
As Pilates trends go, corporate fitness is a no-brainer. Reach out to local businesses to get your name out there and expose your studio to new potential clients.
The Final Word
Paying attention to the top Pilates trends is a way to separate yourself from your competition, offer something your clients are seeking, and grow your revenues at the same time. Listen to your clients to determine which trends are most important for your community and address those needs first. Take your Pilates studio to the next level by staying on-trend!
While you're busy taking over the top trends, let WellnessLiving take care of the daily details. And speaking of digital convenience, WellnessLiving's Achieve Client app offers everything your students need to access their schedules and accounts. From client and staff apps to online booking options to retail options and more, WellnessLiving has it all! Book your free, no-commitment demo today to find your perfect Pilates studio management solution.