Posted on: 12 Aug, 2019
Categories: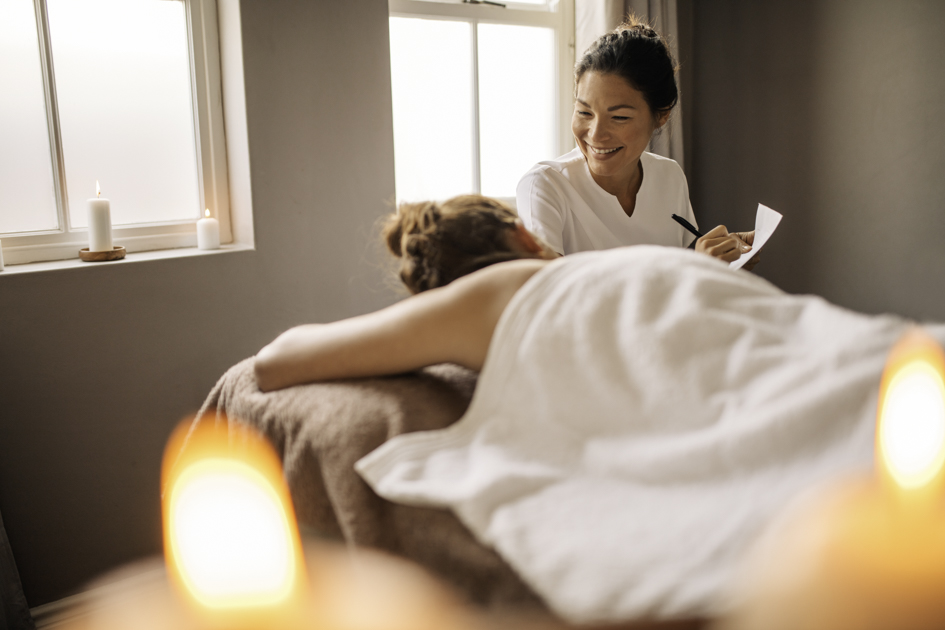 Is your wellness center struggling to manage high client no-show rates? Dealing with no-shows is a common challenge in the wellness industry—causing disruption and disorganization, not to mention losses in revenue for your business.
Don't think this is something you need to worry about? Think again! You might be surprised at how much high client no-show rates can dramatically affect your bottom line. If we start with the basics, client no-show rates directly reflect a loss in the revenue that paying appointments bring.
But there's more! What about the fact that those revenues aren't just a part of your profits, they also cover your bills, staffing costs, supplies and so much more? With high client no-show rates, the growth of your wellness center could be seriously hindered.
How to Minimize No-Shows at Your Wellness Center
Looking to lower these no-show rates? We've come up with a list of ways to reduce the amount of no-show clients at your wellness center, allowing you to build a loyal clientele, grow your business and keep your clients happy:
1. Appointment reminders
We've all been guilty of forgetting an appointment or losing track of time! As a busy on-the-go society, it's easy to double book or confuse an over-packed schedule.
This is where appointment reminders can come in handy! Sometimes we just need a friendly reminder to keep us on track. Are you already reminding your clients about upcoming appointments with phone calls and emails? Want to streamline that process? Save time and money with an automated approach!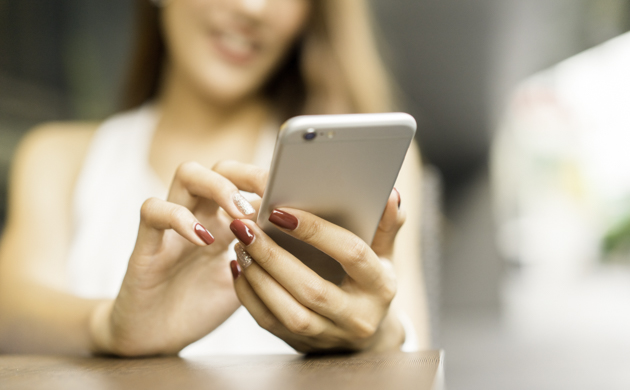 Tools like WellnessLiving's automated email and SMS reminders are easy ways to make sure clients won't forget about their appointments—without you having to lift a finger!
Statistics from The Pew Foundation indicate that 83% of text messages are opened in the United States within an hour of being sent. Want to remind your clients of upcoming appointments in a simple, convenient, and effective manner to reduce no-shows? Text them!
2. Communicate your policies clearly
Do you have a clear cancellation policy? A cancellation policy can act as a deterrent, encouraging clients to stay on track to avoid the penalty. The result? Less no-shows!
Start by looking at a set cancellation fee, determine when the full fee will apply and how much notice is adequate. Once you're happy with the policy, train your team so they can answer any questions your clients may have.
Next, clearly communicate your no-show policy to your clients. How can they be expected to respect the policy of they don't even know about it? Make your policy clear and be sure to go over it with every new client. Display it at the front desk too, so that it's visible for reference.
Clients cannot be expected to remember your policy or find it on their own. Make it easy for clients to access the information and take responsibility that you've done all you can on your end to make your policies clearly understood.
Have you instituted no-show fees? This can be an effective way to discourage missed appointments—and to minimize lost revenue for any no-show appointments that do occur. However, don't be hasty here. We all make mistakes and allowing a freebie will earn you a little good faith with your clients, especially if it's their first missed appointment. Clients who see your business as understanding will try their best not to let you down.
3. Look at the stats
In today's day and age, the beauty of automation and technology is that the numbers don't lie! Analytics can be a fantastic way to narrow down a cause and a solution for your no-shows.
Use your software, track patterns, check the stats and then address these patterns with solutions. For example, are people typically cancelling on Friday afternoons? Consider staying open later on popular days and closing when it's not busy to save on labor and run your center more efficiently.
Here's another way that software like WellnessLiving can help your wellness center perform at its best. Automated scheduling, access to client profiles, and the availability of the stats from any device makes looking into analytics a breeze!
You can use the numbers to refine your processes and easily implement solutions to lower no-show rates and increase your profits!
4. Get your staff on board
Clarity in client communication is critical to lowering your client no-show rates.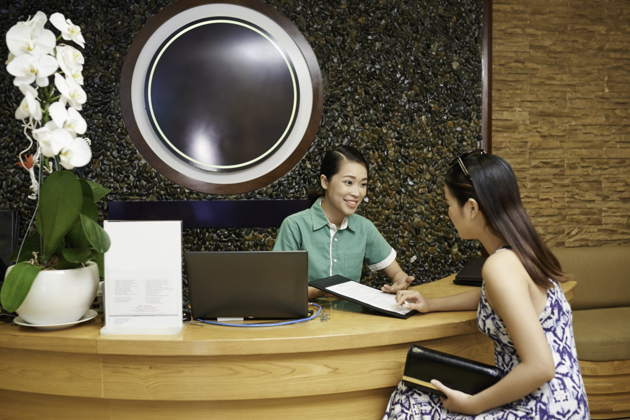 What's the secret? Getting your staff to prioritize appointment attendance is the key. Here are a few tricks to get your staff working towards reducing the number of no-show clients you have at your wellness center:
Stay organized
Be sure your front desk staff verbally communicates your policies. Instruct them to be friendly, make eye contact and to confirm that the policy is understood.
Clients are often on the phone, texting, busy with kids or just distracted and don't take in all the information you give them. Repeating the date of their appointment, and confirming whether they need a second reminder closer to the confirmed date will better ensure their attendance.
Do you offer reminder cards alongside automated reminders? Some people like to have a paper copy they can refer to. If that's the case, be sure you have those available as well to those who prefer it. The more reminders you can offer in a way that works for your clients, the less chance you have that they'll miss their next appointment.
Stay Top of Mind
It's harder to forget an appointment if the company's presence is top of mind, and one way to do this is to grow your brand awareness. Logic dictates that the more a client sees your brand and your business, the better they recognize you and the less likely they are to forget about you (or an upcoming appointment).
Pro tip? Increase brand familiarity by reaching out to your clients as often as you can. If you do it right, clients will appreciate this approach!
Do you have a newsletter? Sign clients up to receive news, tips and information as a way to stay in touch.
We also suggest social media as an effective way to engage with your clients regularly, without taking a salesy approach. Start posting consistently on your channels to grow your audience. You can offer interesting tidbits or share industry related events and blogs. Be sure to engage with your clients as well by responding to social media comments and questions.
The more contact you have with your clients, the less likely they are to not show up for their appointments because you're constantly on their minds. Added bonus: this approach contributes to building a strong, loyal, and engaged clientele at the same time.
5. Get to know your clients
The better your relationship is with your clients, the less no-show clients will plague your business.
Think about this: would you more likely to cancel on a friend or a business? If you make your clients your friends, they won't want to let you down by canceling an appointment without good reason.
Their loyalty will make your time together a priority, so canceling will seem like violating your friendship.
How to get clients to stay loyal? Take an interest in their lives! Remembering details they share with you will go a long way to making them feel like friends. (Tip: make notes in their file if you don't think you can remember the important personal details)
Here are a few other ways you can work on upping client loyalty to lower no-show rates:
Make your clients feel important
Show your clients that you value them and appreciate their business. They've supported your wellness center, now it's time to show them some love! You could host an appreciation event, offer a discount, give out free samples, or provide something you think will show your clients how much they mean to you.
When your clients know you appreciate their support and loyalty, they'll make your business a priority. As a result, your client no-show rates will drop.
Increase your perceived value
When people think they're getting more than they've paid for, your perceived value increases.
What do we mean? If you visited your favorite restaurant regularly and on the tenth visit, they offered you a free appetizer or drink, you'd feel like you got it for free, right? You wouldn't worry about the money you spent with the nine previous visits!
That's the beauty of a loyalty rewards program, it incentivizes clients to spend and visit more, while increasing your revenue and promoting loyalty. It's the best of all worlds, really.
How do you get started? WellnessLiving has a rewards program built in to help you and your clients track their loyalty points on desktop and on mobile.
Now that's how you increase your perceived value, grow a loyal following and lower your client no-show rates!
It's Time to Get Started
Have we sold you on the importance of low client no-show rates? Your business can go from struggling to successful, simply from lowering your no-show rates.
Get your team on board, focus on communication, work on your brand, and increase your perceived value to get those client no-show rates as low as you can. A winning business is one that recognizes the ways to get ahead and maximizes the tools available to them.
Let your wellness center shine with fantastic customer service, loyal clientele and a focus on doing what it takes it get your business to the next level.
Searching for the secret to lowering your client no-show rates? From automated reminders to apps to client loyalty program management, WellnessLiving's all-in-one business software will lower your wellness center's client no-shows with just a few clicks! Book your free, no-commitment demo today.