WellnessLiving currently supports the Star TSP100ECO line of receipt printers. Although other printers could work with WellnessLiving, we cannot guarantee their performance with WellnessLiving. This printer can print your invoices, schedules, and check-in sheets. However, the receipt printer is currently only compatible with the Google Chrome browser.
When printing a receipt, we suggest printing in color as printing in black and white may make your receipt illegible.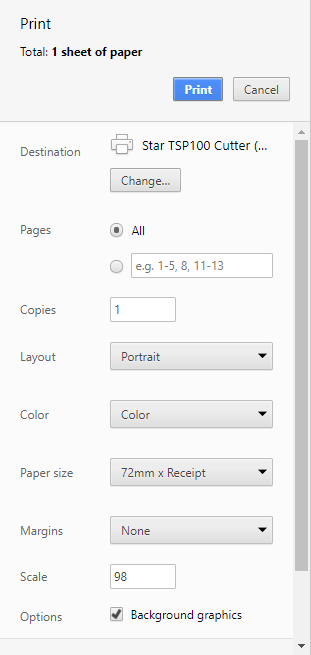 For troubleshooting assistance or further details, see the manufacturer's FAQ.
To see more information on suggested hardware, see the hardware in Purchasing Hardware from WellnessLiving.