The WellnessLiving user interface is designed to create an easy experience for setting up and going through all of your business's needs. Explore the links listed below to learn more about each part of the user interface.
Top Nav Bar

Provides access to all the important facets of your business. The section you are currently viewing is highlighted in the

Top Nav Bar

.

Can display the s

ame menu options as the App Drawer, but not all facets are displayed depending on your monitor size.

You can customize what is displayed based on need and preference

App Drawer

Provides easy access to all facets of the software: Dashboard, Add Client, Schedule, Reports, Store, Clients, Reviews, Rewards, Marketing, Setup, Promote, Tasks, Direct Mail, Help, Partner, Activity Log, Client Portal, Registration, Check-In, Attendance, and Achieve Client App.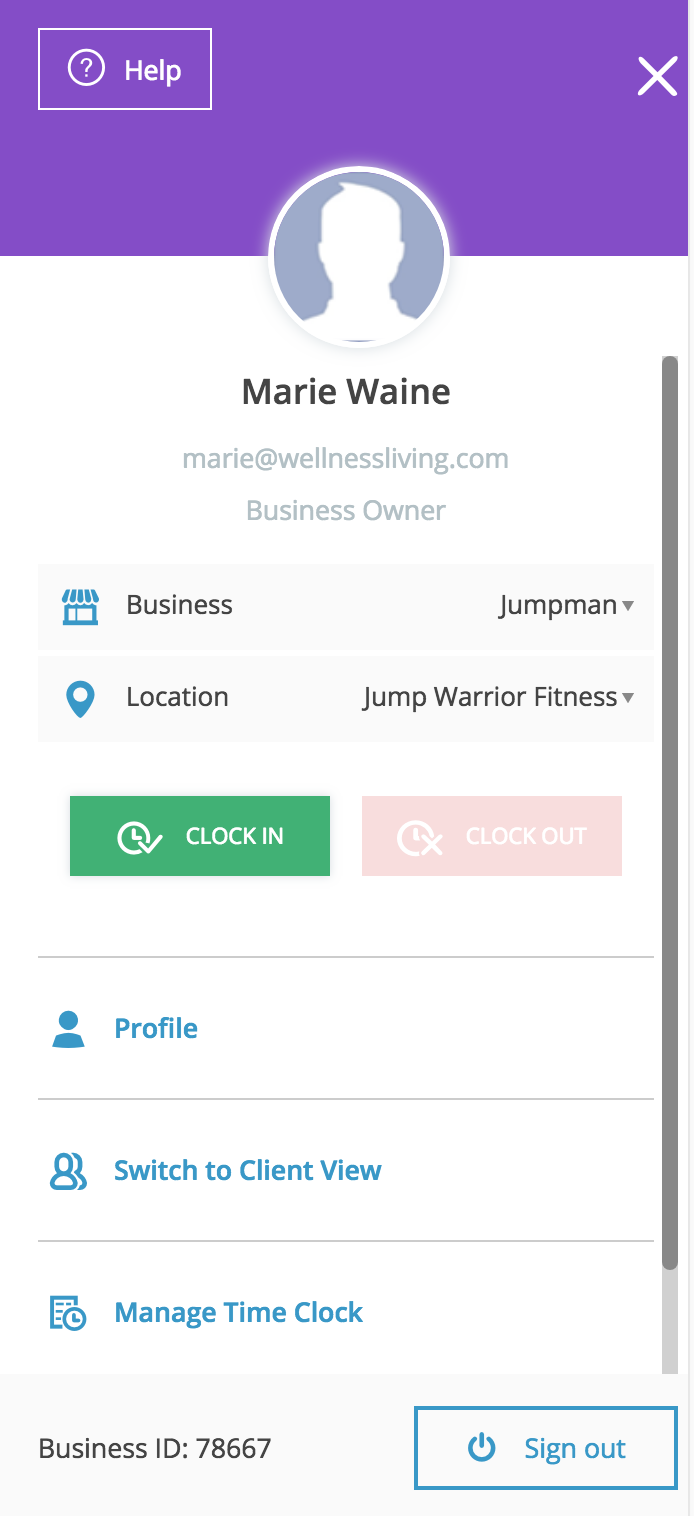 Hovering your mouse over one of these question marks will provide you with additional information about the subject. These question marks are often used to explain more difficult topics.