The client Self Registration interface is a mobile website that can be accessed by both clients and staff members.
New clients can register with your business using the simple interface on any mobile device, on-premise, or through a provided link. Clients are asked to fill out the required profile fields, and are then prompted to accept your business contract and waiver.
Staff members can sign in through the same mobile interface, allowing them to quickly aid in the registration of new members, or look up existing clients to obtain more personal details, or to have those clients provide a digital signature for their business contract or waiver.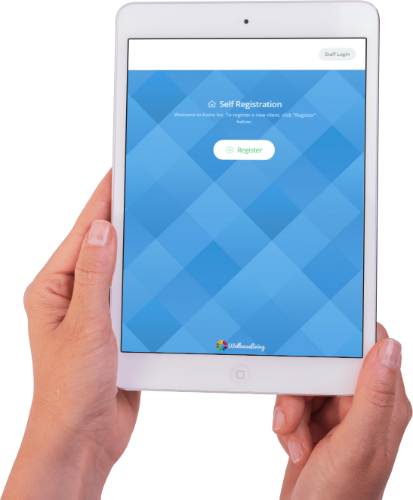 You can perform the following tasks related to client Self Registration: