Posted on: 04 Sep, 2019
Categories: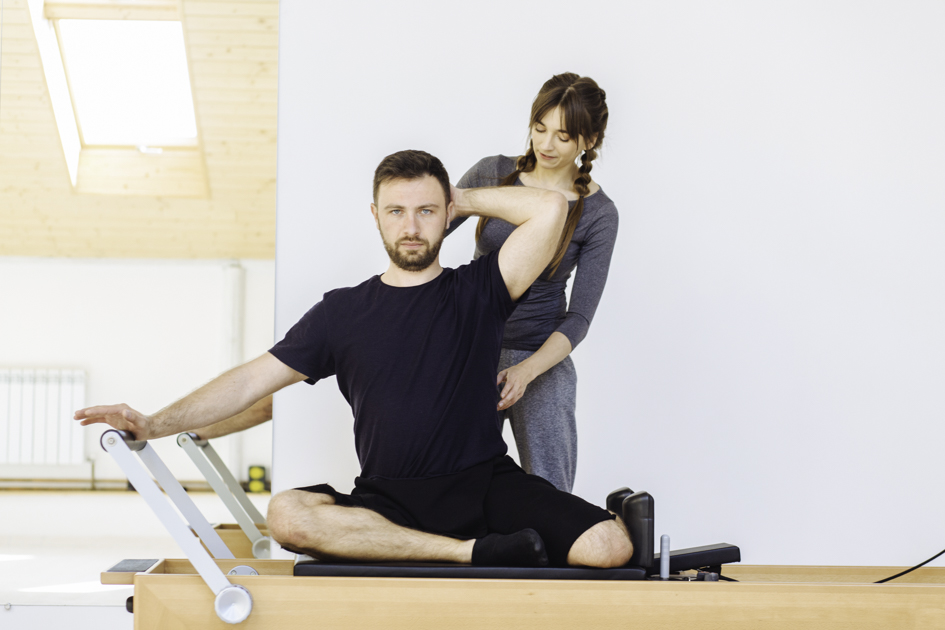 If you're looking to put together a killer Pilates studio business plan, you've come to the right place!
To put it simply, building a successful business plan will help you build a successful business.
Never put one together before? We can help! Read on to discover what it's all about, why it's necessary for your business, and all the elements you need to make your Pilates studio business plan the best it can be.
What is a Business Plan?
According to the experts, a business plan essentially boils down to the objectives you have planned for your business. It's a look at your future and how you're going to get there. In other words, the how and why for your Pilates studio. On the whole, it includes goals, strategies, and your general plan to grow your business to the level you desire.
Just because you're passionate about Pilates doesn't mean you know how to start or run a successful studio. You need put together a road map that will lead you to where you want to go. This means your financial needs, business goals, staffing expectations, and more!
What Goes in a Pilates Studio Business Plan
Your Pilates studio business plan can be as simple as a list or as complex as a formal multi-page document. It's your business plan and it's your business—so you make the rules.
But to ensure you're on the right track, here are some elements you should consider adding in your business plan:
1. Vision and value
Take a look at what your studio's all about. Your vision and values are important here. Looking for a long-term franchise? Is it a backyard Pilates studio, an at home Pilates studio, or a professional space?
Consider your most important objectives and then plan out your strategies to reach those milestones.
Have you heard of SMART goals? This acronym (Specific, Measurable, Attainable, Realistic, Timely) is an effective way to help you set and reach your objectives.
Specific
How do you use this system as a road-map for success? Start by making a list of your goals. Keep them clear and detailed. The more specific you get, the easier it will be to create a measurement for success.
Measurable
Next, set your own way of measuring your success. Without these measurables, how will you gauge your progress?
If your goal is to grow your business, there are a number of ways that can be measured. Does it look like a 10 percent revenue increase in 2 years? Or growing your class size twenty percent? Or is filling up your classes a top priority?
By making your goals specific and measurable, it'll be easy to stay on track for success.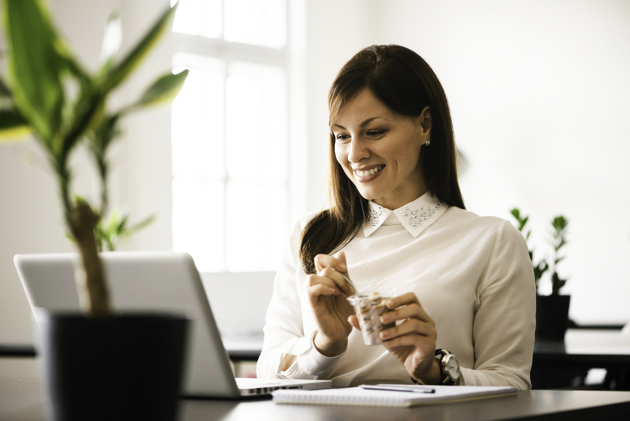 Attainable and Realistic
Make sure your goals are achievable and within the realm of possibility. That doesn't mean limiting your dreams though. Reach for the stars with your lofty goals, but make sure you don't set yourself up for failure.
Here's what we mean: giving yourself a month to open a studio may not be within your reality. Financially, logistically, and practically, this may not be something that makes sense. So what can you do? Perhaps you can find investors in that first month, or get your instructor certification.
You get the idea! Break your giant goals into smaller chunks so you can succeed at each step and still focus on your end game.
Timely
Take a look at each goal on your list and set a timeline for reaching each target. Start with a broad look at your business, and narrow your scope from there.
Look at the concept of time here too. How do you plan to divide up your time in order to best accomplish your dreams? Would working 4 days a week allow you enough rest to stay motivated, but also enough time to get to work? Does devoting 10 hours a week on networking help you gain the industry attention you're seeking?
Look at the notion of timely goals as a way to set reasonable deadlines you can stick to, but also as a way to track your time management and progress.
By following SMART goals, you'll set your studio up to accomplish everything you set out to. Now that's how you put together your Pilates studio business plan like a pro!
2. Financial plan
Financial planning is a big part of your Pilates studio business plan! How will you cover the costs to accomplish it all? Taking a look at all your expected costs and planning how to raise the funds needed are the key to a successful business plan.
Budget
First, you need a budget. Make a list of the expenses tied to your goals and estimate their costs. Once you've done that, add timelines so you can attach fiscal commitments to a calendar for easier planning.
Don't have all the info? Let's say you're planning expansion in the years to come. Call a contractor and ask for an estimated cost for labor and materials. Need permits? Contact the town to see what that costs. Plan on hiring a bigger team? Take a look at the cost for training and hiring as part of your plan.
The more accurate your budget is, the better. You may be able to find a way to steadily raise the funds you need or you'll need to seek out investors. But either way, to reach your goal you need to first have a clear idea what your goal is.
Funding
If you're looking at expansion or you just need a large amount of capital, then you need to look into getting outside funding. This could mean a loan or an outside investor, both with their own pros and cons. You'll need to decide which route best suits your needs and incorporate that into your plan.
Here's where research comes in handy again. Is there someone in your industry that's already done what you're planning? There's no shame in learning from someone who's already gotten it right.
Check out what your competition has done, look at industry success stories, seek out information on how they successfully accomplished their objectives.
You might even be surprised how many tips and tricks you can get off social media! Follow your favorites and pick up any insider info they share on their feed.
Investments
To earn money, you need to put out some investments first. In this part of your Pilates studio business plan, iron out what's important to you and what's worth your investment.
Location and staff aside, here are some other things you can invest in that makes a big difference:
Professional certification—certain certifications give you more credibility than others, but that usually means they will cost you more. Do your research!
Pilates studio management software—growing a business means having an easy-to-use system that takes care of online booking, automated marketing, staff and client profile management, and more. Starting early has its benefits, since logging everything on pen and paper takes a lot of time and labor. Don't let the word "software" scare you though! Almost all software systems now have over-the-phone or email support. And many of them won't break your wallet.
Quality equipment—good gear shows your clients that you're professional and trustworthy. That means they are more likely to stay and recommend your Pilates studio to their friends.
And the list goes on!
3. Marketing plan

This is an important part of your business plan because people can't visit your studio if they haven't heard of you! How can you get the word out? From social media to traditional marketing, creativity is the key in this part of your business plan:
Social media
Think social media is just for friends and family? Not anymore! Social media is quickly turning into the easiest way to reach a large audience in just a few clicks.
Not a social media guru? No biggie! We've got a simple list tips to get you started today:
Decide on what sort of content you want to post. We would suggest a mix of inspiration, education, and humor to attract the most engagement.
Lay your posts out on a calendar to mix up your content and remain consistent.
Follow, engage with, and share content you think would appeal to your audience.
Take a look at the data to see check in on which content is the most popular and do more of that!
Social media tends to be a process in trial and error, but you've got this! Get to know your audience and you'll be on your way.
Traditional marketing
While it's true that social media now has a giant captive audience, the traditional methods also have their perks.
Get more bang for your buck by focusing on the local market! Is there a community fair or festival where you can meet people and hand out flyers? A local radio station where advertising rates are reasonable? Is your local paper open to covering profiles on community businesses? Can you make friends with another business in your neighborhood and cross-promote?
These are all budget-friendly ways to get your name out there and bring people through your doors!
Want to hear the best part? Some of these outlets may just be open to a contra deal, where you exchange services rather than money.
Build an impressive business plan by stretching your marketing dollars, appealing to your community and seeing your revenues grow!
Ready to Build a Business?
You're a goal-getter, so get going! Put together a winning Pilates studio business plan to grow your business, build your brand, and reach those milestones you've set for yourself.
Ready to get started? Let WellnessLiving help! Remember when we mentioned software earlier? WellnessLiving offers an all-in-one, easy-to-use, and economical Pilates studio software that takes care of everything from booking to marketing to staff and client management and much more. To learn more about how WellnessLiving can help your business grow, book your free, no-commitment demo today!