Posted on: 05 Sep, 2019
Categories: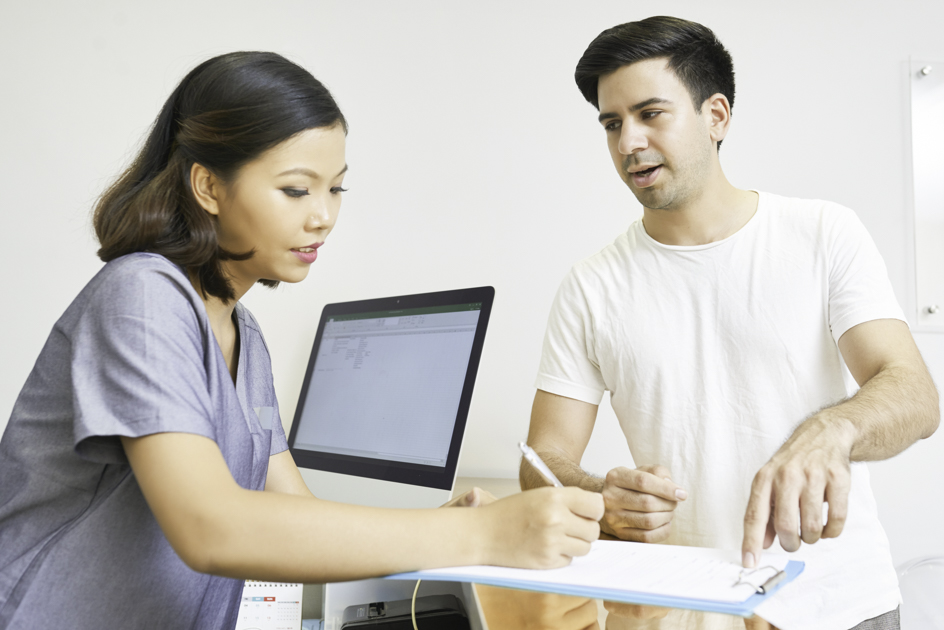 Now that you've opened your own wellness center, there will come a time when you'll have to deal with negative reviews. Criticism is an inevitable part of any business venture, so what really matters is how you handle it.
Customer dissatisfaction can be a tricky thing to deal with, especially if you're in the wellness industry. This is due to the fact that clients rely heavily on reviews before they decide to give a new facility a chance. It's no surprise that this is the case, since many of the services at wellness centers get up close and personal with the client. People want to make sure that this a place that they can trust, with an experienced staff and up-to-date facilities. This is why it's of the utmost importance to make sure that you deal with negative reviews and dissatisfied wellness center customers with professionalism and grace, as it can make or break your business.
Remember, without criticism your business will never be able to grow and develop! So, try not to look at this as a drawback, but as something that will help push your wellness center forward!
Popular Types of Negative Reviews and Ways to Overcome Them
Here are some common types of negative reviews about your wellness center that you may encounter, along with the best methods to diffuse the situation. Be prepared to handle anything that might come your way with these tips and tricks!
Negative online reviews
A BrightLocal survey has revealed that two-thirds of people decide whether or not they like a business after reading only four reviews about the facility online. But don't worry! We'll help you deal with negative reviews that may arise with ease.
The first thing you must do when reading criticism about your facility is not to let it crush your spirit. Every business will receive negative feedback at one point or another, so you're not alone! Never let your emotions spill over into your responses to your clients, as this is extremely unprofessional. Try to look at it objectively rather than subjectively and start taking the steps necessary to rectify the situation.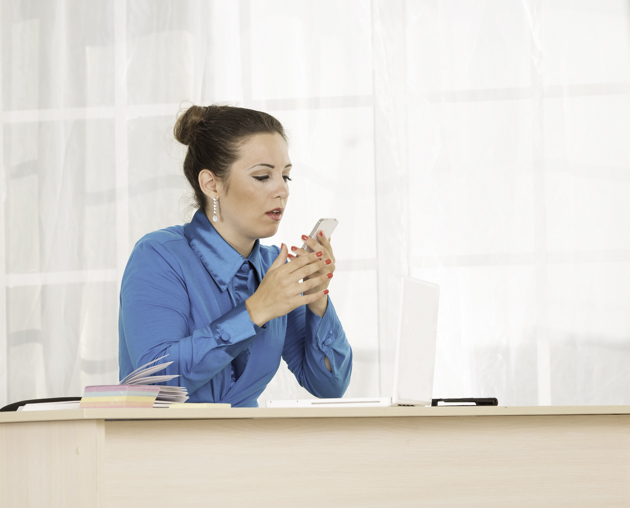 The first step is to respond to the review as quickly as possible. The worst thing you could do is ignore it, as this shows that you are unable to deal with negative reviews. Since this is all online, the public will see that you've done nothing to appease the customer, and they'll keep this in mind when deciding whether or not they'd like to try your wellness center. Over 40% of clients expect a response within 60 minutes, so show them that you care about their feedback with a timely answer.
Next, you must apologize to the customer. Whether or not you believe their complaint is justified, an apology is necessary. If the fault is yours in this situation, offer the client a discount or a free service to make up for their negative experience. Then, let them know that their feedback is important to you and that you'll do everything you can to make sure this doesn't happen with any other client again.
If customers see that their feedback has made a difference in the way that you run your business, they'll respect your wellness center so much more. For example, let's say that you've gotten continuous complaints about a certain product used at your facility. If clients return and see that this item is no longer used, they'll gain a deeper sense of appreciation for your business. They'll understand that you truly value their feedback and will repay you with their loyalty.
Negative in-person complaints
Another popular type of negative reviews is the in-person complaint. Make sure that your staff is trained to deal with dissatisfied wellness center customers, so they can handle them with poise and professionalism.
To deal with negative reviews in person, you must be able to separate yourself from your emotions. Like we mentioned before, look at the situation objectively and try to remain as calm as possible. Actively listen to what the client is saying and thank them for bringing it to your attention. Your clients want to feel heard, so take the time to acknowledge them and respond with compassion and courtesy. Never interrupt them and always use a professional and calm tone when speaking to diffuse the situation.
Like the adage says, "the customer is always right", so use their feedback to improve your business. Be sincere and apologize for the negative experience they've had and try to offer a solution. Depending on the situation, this may vary from a free service to a 20% discount on their next visit.
The last thing you must do, which many business owners tend to overlook, is follow up with the customer. Try to reach out to the client after the incident with a phone call or email to thank them once again for bringing their concerns to your attention and let them know that you are ready to assist them with any future issues. This extra step will mean a great deal to your customers, as they'll realize that you truly care about your business and their experience.
Save Your Wellness Center with Damage Control
Serious damage control may be needed if your business hits a rough patch due to negative reviews about your wellness center. Complaints may have accumulated online or in person, and this may have affected your client retention rates. However, this doesn't mean it's the end of the road! Your business can still recover using these unique strategies.
1. Rebrand
If you've fallen on hard times, rebrand your wellness center. Start fresh and give your business a new identity!
This method will help you present yourself to the public in a new way. One of the healthiest ways you can deal with negative reviews which may have hurt your business, is assess the issues raised and carry out the necessary modifications. After these problems have been addressed internally, let your clients know that you're ready to provide them with a new type of experience. If you've found that your services would best be suited for a new target audience as well, make sure that your updated brand will appeal to this new demographic. Convey this through a new logo and tagline to appeal to prospective clients.
2. Hire new staff
Certain negative reviews may arise due to your staff. Though this is an unfortunate situation, you must think of what is best for your business and hire new employees. After all, your staff represent your company and you must do all you can to show your wellness center in the best light.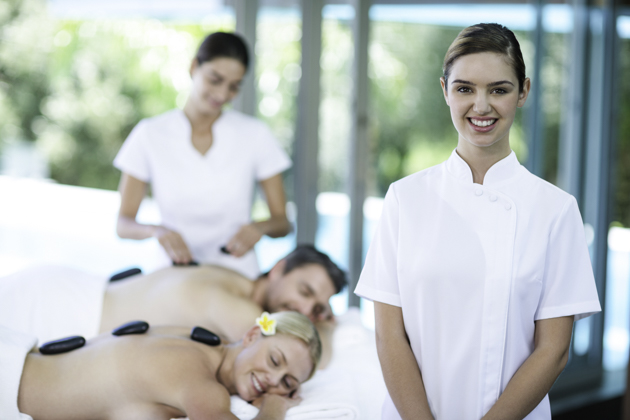 There are several situations when hiring new staff can be beneficial to your business. For example, negative reviews may arise about a certain staff member at your facility. If continuous complaints are made about the same person over a certain length of time, you must acknowledge that they may be hurting your business. Other situations may include employees not performing up to standard or branching out to include new services.
Though firing people may be difficult, certain cuts are necessary to save your company's reputation.
3. Host events
Another great way to deal with negative reviews is to host events at your wellness center. Invite everyone in your community and let them know that you have an offer they can't refuse.
Sometimes damage control is done best by attracting clients with a week of discounts! Use media to promote your facility and let the public know that you're upgrading your services and offering a 40% discount for a limited time only. Not only will this attract clients to your facility, but it'll also give them a chance to see how you've addressed their complaints with an updated wellness center.
Though you might think you're losing money by lowering prices, you'll find that the pros outweigh the cons. Not only will you gain the money back with the crowds of people you'll attract, but you'll also gain a group of new clients interested in the services your facility offers.
4. Own up to past mistakes
Finally, salvage your wellness center's reputation by owning up to past mistakes. This will show the public that you're genuine and make you more relatable.
A public apology to your community about past mistakes made at your wellness center will help your business bounce back. Many business owners believe that acknowledging their mishaps may make things worse, but this is certainly not the case. Show the public that you acknowledge the errors that have been made at your facility and are not cowering away from them. This shows integrity and lets your community know that you're not afraid to show vulnerability. People will respect you for coming forward and telling the truth, which will make you much more relatable to your prospective clients.
Everyone makes mistakes and you should never try to run or hide from them. Mistakes will push your business forward and essentially allow it to develop and evolve.
5. Invest in new business management software
A huge part of providing top quality service to your clients is having an organized management system that allows people to book services online. Not only does this make the client experience more seamless, it also lessens your admin work.
Online booking aside, many software systems today offer plenty of other business management capabilities. These include helping you send automatic emails and text messages to connect with clients; staff and client apps that lets everyone access schedules and information direction on their phones; loyalty rewards programs that incentivizes your customers to stay with you, and much more.
There are a lot of business management software systems out there with varying capabilities and prices, so do your research. If you already have a software you love, then stick with it! If you are only lukewarm about your software, whether that's because they have poor customer service or are a bit too pricey, then maybe it's time to consider finding a new solution.
Overall…
Learning to deal with negative reviews can be difficult, but with our tips you'll become a pro in no time! Remember, stay positive because there is always a solution to any problem. Owning a business is full of ups and downs, so keep your spirits high so you'll be able to overcome anything that may come your way.
And speaking of finding the perfect software solution for your wellness center, check out WellnessLiving. With everything from online booking, automated marketing, staff and client apps, a rewards program, and much more all included in our base package, WellnessLiving may just be the perfect solution you're looking for.
Curious to learn more about the services we offer? With the help of our all-in-one wellness center management software, we'll give you the opportunity to sit back and relax! Book your free, no-commitment demo today.