Posted on: 09 Sep, 2019
Categories: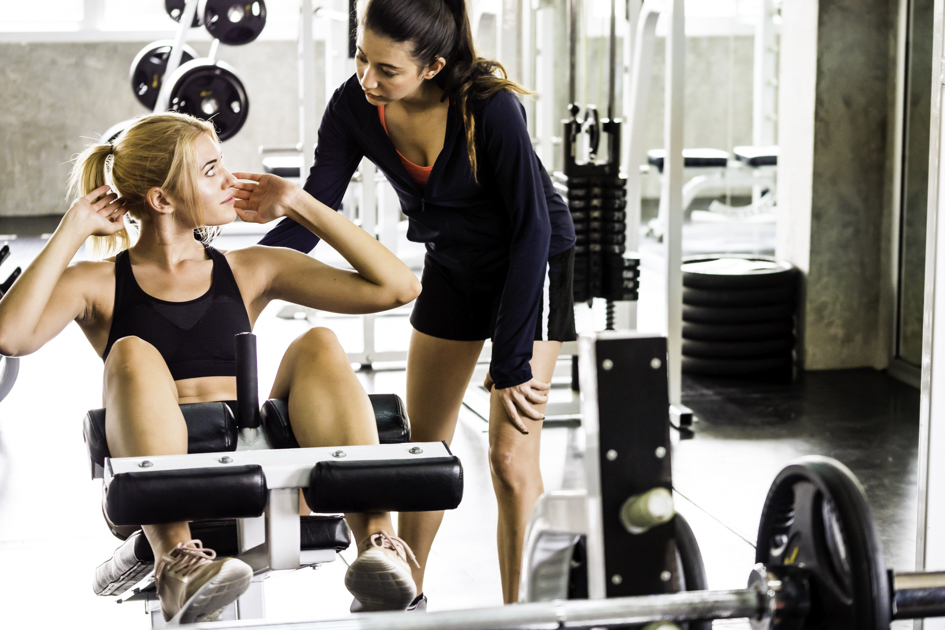 Whether you are an independent personal trainer who has your own business or are part of a larger establishment, you probably want your clients to stick with you. So, read on to learn the 6 most common personal trainer mistakes and how to steer clear of them.
There is a quarter of a million personal trainers working in the United States today, and this number is expected to rise in the coming years. By the year 2022, it is predicted that the need for more personal trainers will increase by 24%. This is due in large part to the increasing rate of obesity, which currently affects 67% of the population in America.
This area of the fitness industry is growing more and more popular, which is why it's vital to stand out in such a crowded market. By avoiding the following mistakes, you'll be in a league of your own!
Personal Trainer Mistakes You Don't Want to Make
We've compiled a list of the most frequent types of personal trainer mishaps. Avoid these and you'll be on your way to increasing client retention and growing your business!
Personal trainer mistake #1: Having a one size fits all program
One of the most common personal trainer mistakes is training every client the exact same way. Every body type is different, so adjust your routine to cater to your clients' needs!
Sometimes personal trainers use a one-size-fits-all program that they believe will work for everyone; however, this is simply not the case! Every client is different and it's your job to discuss what their goals are instead of making them fit into a mold. When you first meet your client, ask them what they are hoping to get out of their training sessions and which aspects of their body they'd like to focus on.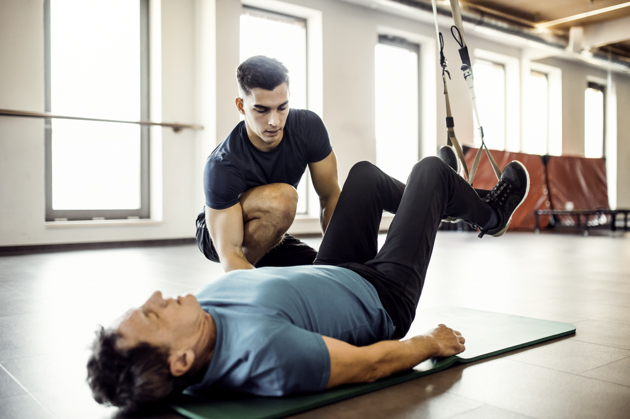 Assessing your clients' abilities in your very first session is extremely important too. Test their endurance and aerobic ability to see how fit they are and how much they can handle. Then, come up with exercises and routines that cater to their abilities. Once clients get comfortable with the workout routine you have tailored for them, you can start to build their endurance and stamina by coming up with new exercises.
With a variety of different body types and abilities, you must know how to train each one differently to achieve optimum results.
Personal trainer mistake #2: Overlooking the paperwork
Another common personal trainer mistake that must be avoided is not going over all the necessary paperwork with your clients. This information is important to protect not only your customers, but your business as well.
When you first meet your clients, you should have the proper forms with you for them to fill out. The first thing they should complete is their medical history. This document is very important for you to assess their background and what diseases or conditions to watch out for. For instance, if your client has a history of back problems, you can adjust your training plans accordingly. If your client has asthma, keep this in mind during their cardio exercises so they don't run out of breath too fast. Protecting your clients should be your top priority, so be sure not to make this common personal trainer mistake.
Another key form is a liability waiver. This is to ensure that you take no responsibility for any injuries or accidents during your training sessions. Your client must be aware that there are risks involved with exercise. Protect your business and contact a lawyer to help draft this document. The worst thing would be for a client to claim that you pushed them to the point of injury.
Personal trainer mistake #3: Pushing clients beyond their limits
The well-being of your clients is in your hands during every training session. They have trusted you to take care of them, so respect their abilities and don't push them beyond what they can handle.
There's a fine line between having an intense workout versus driving your clients to the brink of exhaustion. Endurance and stamina are things that must be built gradually. For instance, you can't expect someone who's never been to the gym in their life, to be able to do a cardio workout for a full 30 minutes right from the very beginning. Therefore, assessing your clients during the first session like we mentioned before, is of the utmost importance.
Also, don't let appearances fool you. Though a client may look like they are able to handle a more intense workout, wait until you get a good grasp on their health before pushing them past their comfort zones.
Personal trainer mistake #4: Not giving clients a meal plan
Working out is only a small portion of the battle when it comes to physical health. A large part of getting fit is eating right. And as a personal trainer, you must emphasize that fact. Educate your clients on the fact that though they may have a great session working out with you, eating unhealthy foods can easily erase all their efforts!
Based on your clients' goals, come up with a meal plan tailored for them. If they want to build muscle, adjust the protein levels accordingly. If they want to lose weight, show them how to balance all the essential macro and micronutrients within their calorie allowance.
Take the time to create a meal plan that compliments your training plans and give your clients the complete package!
Personal trainer mistake #5: Poor record keeping
Not keeping your records up to date is another common personal trainer mistake. This is simply counter-intuitive to your client's progress and development!
Not only do you need to keep track of your clients and appointments, but during every session, you must record the exercises done, how many sets were completed, and vitals such as heart rate. At the end of every month, you should also write down your clients' weight/muscle mass/measurements (depending on which one you're using) to identify their progress. Recording all this information using pen and paper may be OK if you only have a few clients, but you will need to find an alternative method as your business grows. Some trainers use programs like Microsoft Word or Excel to keep track of information, but these can be unreliable and time consuming.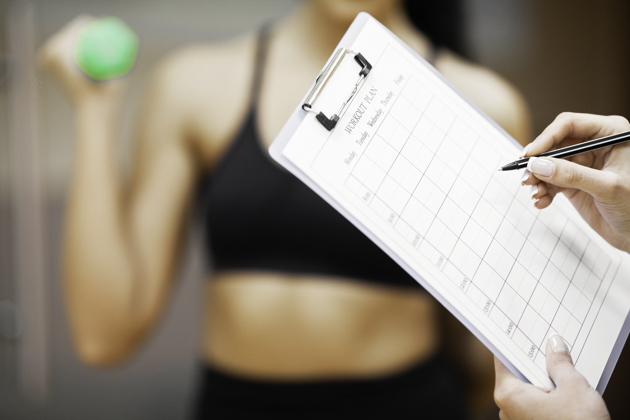 What you need is an all-in-one management software that can help you keep track of all your clients and appointments. WellnessLiving is your answer! Set your own schedule, receive payments, and access client profiles to add information as necessary with our Elevate Staff App. Now you don't have to waste time finding the information in various files in your computer, because everything you need is in one convenient place! And the best part is that you can do all of this from the convenience of your phone or tablet! We're here to help make your life just a little bit easier.
Personal trainer mistake #6: Relying on word of mouth as your sole marketing strategy
Many personal trainers don't take the time to market themselves. This is a popular personal trainer mistake you don't want to make!
Training clients is your livelihood, so you should do all you can to promote yourself. Many rely on their customers to do the work for them through word of mouth, but this is simply not enough if you want to sustain a business. There are several ways you can advertise your services. For instance, social media is an extremely effective tool, and it's free!
Use platforms such as Instagram, Snapchat, and YouTube to broadcast your services and show people how to transform their bodies! The key to staying popular in the digital world is consistently producing fresh and engaging content. Upload photos and videos educating the public on ways they can stay in shape. Create themes for your posts to keep people interested such as Meal Plan Monday, Tone Up Tuesdays, and Weight Lift Wednesdays. This way, people will always have something to look forward to week after week.
Stand out in the crowded market by making your mark in the digital space!
The Bottom Line Is…
Now you have all the tools necessary to avoid making common personal trainer mistakes. Get ready to skyrocket your business!
In addition to taking care of the day to day tasks with our Elevate Staff App, we would love to help you get more clients with the help of our easy to use software. WellnessLiving provides options such as automated marketing to boost your popularity, as well as client retention programs to keep your customers engaged. These are just a few examples of the many things we can do to help boost your business!
Curious to learn more? Sign up for a free, no-commitment demo with WellnessLiving today and explore the possibilities!