Posted on: 03 Sep, 2019
Categories: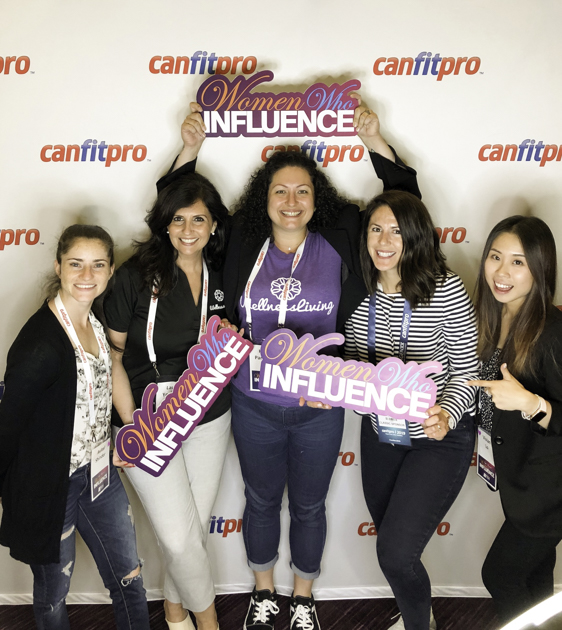 canfitpro hosted another phenomenal event this year that WellnessLiving couldn't have been prouder to be a part of. It's events like these that remind us why we love what we do!
About canfitpro
The 26th annual canfitpro convention was a roaring success! Located at the Metro Toronto Convention Center this past August 14-18th, professionals and newcomers in the fitness industry alike enjoyed a host of events from educational training sessions to a pioneering trade-show.
canfitpro is the largest provider of fitness industry education in Canada with over 24,000 members. By providing education to trainers in multiple areas of the industry, certification, as well as exposure to the latest developments in the fitness world—canfitpro gives individuals the opportunity to grow professionally and pursue their passion!
How was WellnessLiving Involved?
WellnessLiving is honored to be a part of this annual event. Supporting fitness instructors and business owners is the core of what we do after all! Several members of our team were in attendance throughout the five days, including WellnessLiving's CEO and co-founder Len Fridman, and COO and co-founder Sasha Davids.
We were one of the proud sponsors of Women Who Influence—one of the most exciting events at canfitpro. We also had our very own booth in the Technology Hub in the Market Place. Through multiple speaking opportunities and live onsite demos, our team had the chance to offer business tips and educate attendees about studio management software. With a passion to help businesses succeed, we were beyond thrilled to share our knowledge with the public.
What Happened at the Event?
There were so many unique highlights over the course of this five-day event! From the exclusive trade-show to the informative tech panel, every element had a tremendous sense of dynamism and energy. Our team also got to meet a large handful of our happy customers in person throughout the week. Needless to say, the energy was sky high.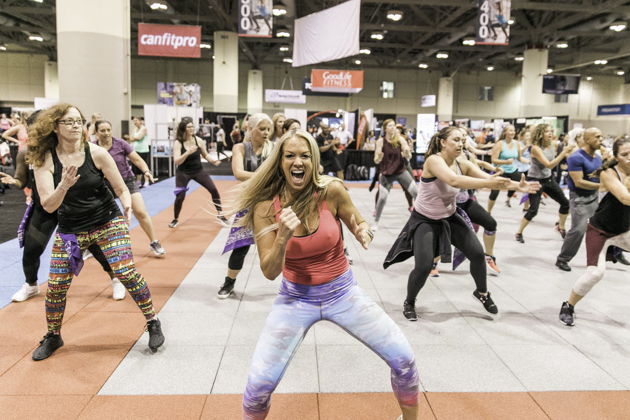 The first of the many high points of the convention was the Women Who Influence event which took place on August 15th. This exciting affair hosted great speakers and provided several opportunities attendees to connect with other industry professionals. On top of sponsoring a notorious lunch, WellnessLiving also gave away a $500 spa gift card!
Another highlight of the convention was the 2nd Annual canfitpro Fitness Technology Panel led by Steve Groves, Vice President of Technology at GoodLife Fitness, on Friday, August 16th. Several speakers shared the latest in cutting edge technology, including Len who shared his knowledge on Artificial Intelligence and Machine Learning. His discussion pertained to different AI methods and how they can help predict customer churn by gathering data. This technology will continue to develop will in turn help business owners and professionals alike sustain successful businesses.
The bustling trade-show was another thrilling component! The latest technology and advancements in the world of fitness were showcased at this venue, making it a highlight of the canfitpro convention. Numerous vendors, supplement samples, and unique technology were on display for all to explore. One noteworthy piece of equipment was a body scan system that is able to track physical progress!
The attendees also had the opportunity to participate in various fitness classes. One of our personal favorites was "Pound", a high-energy session that got people to rock out with the help of music and drumsticks!
Another memorable event was the Pro Trainer Gala on the evening of Friday, August 16th where new fitness trainers got their certificates. canfitpro aims to make education and knowledge in the fitness world accessible to all, so being a part of this pivotal moment in the lives of newly certified trainers was quite special.
Overall, canfitpro was electric. With opportunities to make new connections and so many familiar faces nearby, we felt right at home surrounded by those who share the same drive and passion.
Choose WellnessLiving
WellnessLiving provides an all-in-one fitness business management software. We make everyday tasks like booking appointments and managing your staff easy!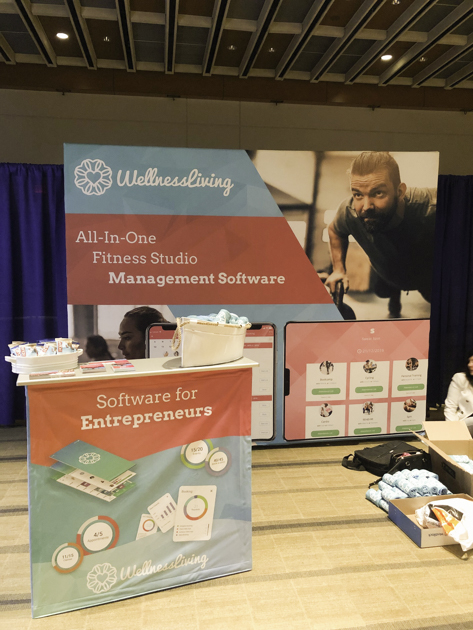 So, what can you do with fitness management software?
Online booking
Clients crave convenience and ease with all the technological advancements offered in this fast-paced world. Nowadays, there's no excuse to not having an online booking system.
There are several different ways your clients can book online. On top of booking directly on your website or through your Google My Business Listing, your members can also book through your client app. WellnessLiving's standard Achieve client app (more on this below) is available to all our customers, but you have the option to customize it to your liking. Our team will help you design your own company app that matches your distinct brand. Not only does this boost your facility's popularity but it also makes it more recognizable in the digital space. Whether your customers are relaxing at home or on the go, they can now book classes through the app with a few simple clicks!
We also know the power of social media, which is why our built-in widgets allow customers to book online through your Facebook page. With the help of our software, we'll help you add a custom tab in your business's Facebook platform, allowing clients to easily book classes on the spot!
Got your own website? This software also makes it easy for clients to book classes through an embedded schedule on your website. The schedule can also be updated as many times as necessary to keep clients aware of any changes. If you're still working on your website and haven't launched it yet, have no fear! WellnessLiving offers the use of a health and wellness directory. We'll give you your own listing, which is also easily accessible on a mobile device. No matter what your case may be, we've got you covered!
Staff apps and client apps
We also offer special staff apps and client apps to help modernize your business. Not only do these features increase client engagement, but they also make managing day to day tasks much easier.
For example, with the Elevate Staff App you can book appointments, make schedule changes, receive payments, and even sign important paperwork all from the convenience of your own home! You can also set up a virtual store to display and sell your merchandise.
Additionally, we can make your clients' lives easier with the help of our Achieve Client App. Now your customers can manage their own accounts and book appointments from their phone! Clients can also keep track of their loyalty points through this platform and write reviews about a business. But that's not all! We'll then share these reviews across the digital space on sites like Google. Nothing will boost your company's popularity like this feature can!
Rewards program
One of the most popular options that we offer is a rewards program. If you want to boost your clients' sense of loyalty, this is the way to do it.
With the help of our system, you can customize the actions you want your clients to receive rewards points for. These range from things like buying merchandise, booking online, or sharing reviews on social media! Clients can keep track of all the points they've earned through the previously mentioned Achieve Client App. After your clients have successfully accumulated a set number of points, they can redeem them for discounts, merchandise, as well as services—you decide!
In a Nutshell…
This is just the tip of the iceberg! WellnessLiving offers so many more incredible options and programs which will take any business to its highest potential. Curious to learn more about what we can do for you? Book a free, no-commitment demo with us today and take your business to the next level!