Posted on: 13 Feb, 2019
Categories: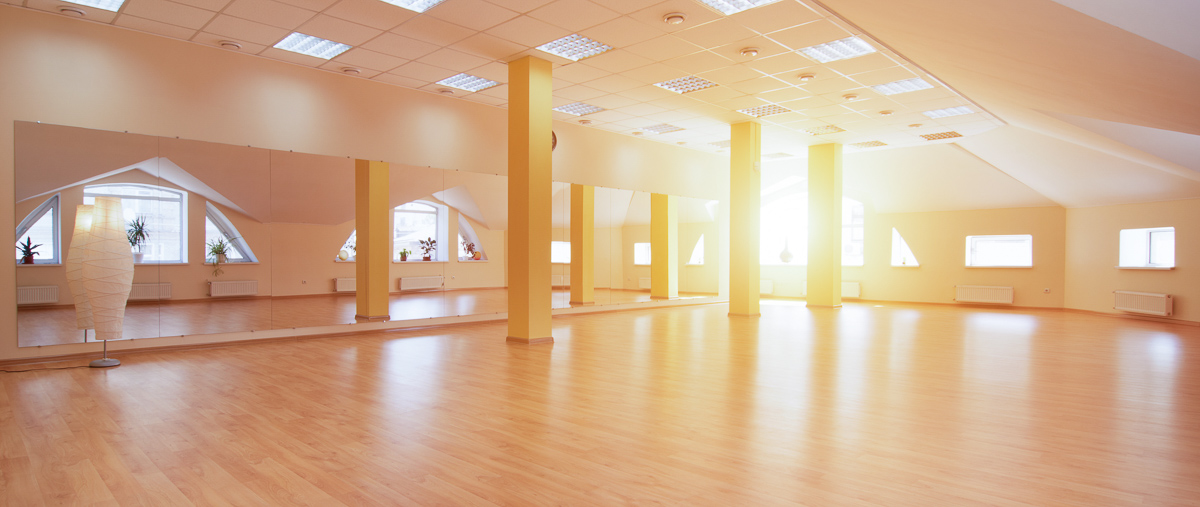 Are you considering opening your own dance studio?
If you have a passion for dancing, an entrepreneurial mindset, and savvy business skills, you could have what it takes to become a successful dance studio owner. Of course, you should also be prepared to put in lots of hard work, which is required for owning a top-notch business of any kind.
Once you've decided to open your own business, there are a few things that you'll have to figure out right off the bat.
One of the first things to consider is whether you should buy or lease the studio space. Like most decisions, there's pros and cons to both.
Are you Financially Prepared?
According to BizFluent, the salary for a dance studio owner can vary drastically. They report that the salary for a dance studio owner averages around $67,000 dollars a year, while a dance company owner tends to make under $40,000 dollars a year.
Your salary depends on your market area, the clientele that you serve, class fees, and other revenue sources.
Many very successful companies did not earn even a dollar in profits during their first five years of operation. Most business owners run on an income-deficit for the first one to three years.
You need to ask yourself if you have the financial means to keep your studio afloat during your start-up phase.
If you aren't prepared financially, you may have to shut your doors before reaching your first anniversary.
This isn't to say that you shouldn't take any risks. Most successful entrepreneurs had to be willing to take risks along the way.
But, when given an option, it's probably best to choose the safest of the bunch, at least during the first few years.
Renting VS Buying: What's the Safest Bet?
For many dance studio owners, the safest bet will be renting studio space, especially if they are just starting out. However, this may not be the case for everyone. Every situation is unique, and choosing whether to rent or buy may depend on a lot of different circumstances (such as location, funding, target client audience, etc.)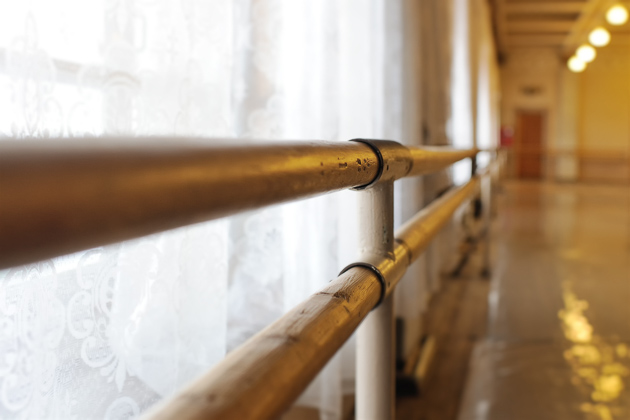 So, unfortunately, there's no one-size-fits-all answer. But here are some things to consider that can help make your decision a little easier.
The Pros of Leasing Space for your Studio
Right off the bat, your friends and family may urge you to rent a space to start before jumping into a huge mortgage payment, and with good reasons. Here are some pros to leasing:
Easier on the Wallet
When you are just starting out, it's much easier to budget monthly rent payments, rather than to budget for a mortgage on top of a hefty down-payment. This way, you (and your staff) don't have to live paycheck to paycheck until your business takes off.
Space Flexibility
You also have the option to choose a space that correlates with your business needs at the time. Since you're just starting, you may only have a few students for the first couple of months. It doesn't make sense to host them in a large studio space that feels empty.
Should you grow substantially in the coming year, you have the option to move into a larger space when your lease is up. Renters have the ability to rent only the amount of space that's needed, year to year.
Renting a small studio space, even if you foresee needing a larger space in the near future, can be a safer alternative to buying. Purchasing a large space right off the bat is arguably a huge risk.
Tenant's Blessing
Another plus to renting space for your business is that you are not responsible for any repairs or maintenance. Even small things like needing new light bulbs or fixing the HVAC system when it gets too cold or too hot can add up in charges. As a tenant, all you would need to do is report the maintenance your studio needs, and let your landlord take care of the rest. After all, you just started your own music school, you've got enough to worry about.
The Drawbacks to Leasing
Of course, there are always two sides to everything. And when choosing a space for your dance studio, there are positives and negatives to both leasing and buying.
Some may say leasing a space is like "throwing your money away", since you're paying monthly for something that's not truly yours.
A Space of your Own
Should you decide to renovate the space, your hands may be tied. You can always ask your landlord for permission to perform tweaks to the property, but if they don't agree, then you must oblige.
In other words, when you lease, you need to be content with the property as-is, unless you are able to make arrangements prior to signing a contract with the property's owner. While you may be able to negotiate post-signing, there are no guarantees.
Maintaining your Customer-Base
You also run the risk of being unable to renew your lease when your term is up.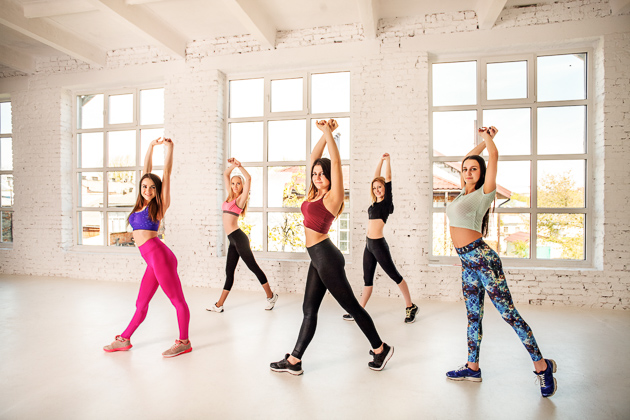 Every business owner needs to consider what clients want at every stage of their journey.
Should you decide to move your studio around the corner, most of your students probably won't mind making the move with you. However, if you move your studio to the opposite side of town, there is the possibility that you might lose business.
Should you Consider Buying?
If you asked around, chances are many people would discourage the idea of purchasing space for any new business venture. Given the volatile nature of startups, most would think it unwise to commit to a mortgage payment for a business that has not yet celebrated its one-year mark.
But some would argue that it isn't always foolish to purchase commercial property. If the decision is a smart investment, then you won't find many who can argue against it.
So, how do you know if buying property for your dance studio is the right thing to do?
Can you Afford to Buy?
First, you should ask yourself if you can afford it. This includes being able to afford much more than the monthly mortgage payments.
You must be able to afford the down-payment, maintenance, repairs, utilities, taxes, and any other costs associated with the property's ownership.
Location, Location, Location
Is the location conducive to operating a successful dance studio?
Is it close to schools, family-friendly neighborhoods, and in close proximity to high-traffic routes? Is the location likely to appeal to your target audience? Are you likely to have the same chances of appealing to new audiences should you decide to branch out in the future?
Property Value
You should also consider your property's resale value. If you plan to buy commercial property in an up and coming urban-suburb, then you will probably have no problem selling it whenever you get ready.
However, if you are purchasing business space in a largely rural area, where few are likely to pursue commercial properties, you might have trouble selling when you decide it's time to move on.
Unless you are buying in an area that's sure to sell, you need to consider the possibility that you will have to continue ownership beyond your desired time frame.
Also, in order for the property to serve as an investment, you will need to think about the possibility of a return.
Check out property values, estimated values for the near future, real estate trends for the area, and area demographics when making a decision to buy.
If you feel relatively confident that your investment will reap a return, then you might be better off purchasing property rather than leasing. But this is only true if you are sure that you can afford the mortgage and maintenance costs during its use.
Want a Sure Way to Make your Job Easier?
Running your own dance studio can be hard work. But, with the right tools, your job can be much easier.
WellnessLiving offers an all-in-one business management software system for dance studios just like yours! With class-scheduling management, staff and student profiles organization, staff and client apps, automated marketing, rewards program tracking, and much more; we pride ourselves in our abilities to help businesses soar.
On top of all of that, WellnessLiving can propel your new business in the right direction with our connection with Reserve with Google. Which means your dance studio will rank on the first page of Google Search, and prospective students can sign-up right on the page (we also ensure the reviews your students write are on there too!).
When you're just starting out, you need all the support you can get.
If you want to see for yourself what WellnessLiving can do for your dance studio, sign up for a free, no-commitment demo with one of our product specialists today! We are excited to meet you.
References:
https://careertrend.com/the-salary-of-a-dance-studio-owner-13653861.html
https://www.inc.com/drew-hendricks/5-successful-companies-that-didn-8217-t-make-a-dollar-for-5-years.html
https://www.forbes.com/sites/rogerma/2016/07/12/are-you-really-just-throwing-your-money-away-when-you-rent/#3db2debe72a5