Posted on: 06 Sep, 2019
Categories: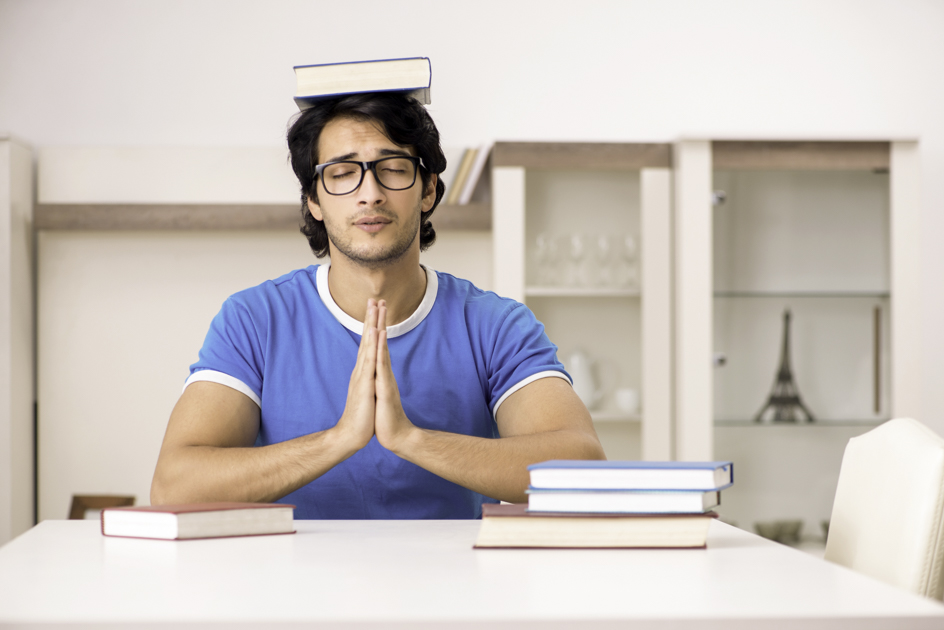 If your yoga studio is searching for a way to grow, build your brand, and expand your community, attracting the back to school crowd could be just what you need!
This time of year often brings a mix of anxiety and excitement, and it's the perfect time for students of all ages to try something new while getting a handle on managing their stress.
Yoga is the answer! Through focused movements and breathing, yoga can help children and parents alike grow their self-confidence and beat those back-to-school jitters.
How do you get that market interested in trying your studio? We've got a few suggestions! Take your yoga studio from normal to namaste with these simple ideas to effectively market to the back to school crowd:
1. Reach Out to Schools
What better way to attract parents, teachers, and children to your studio than through the schools in your community? Get a brand new market interested in yoga by reaching out to local education establishments! Here are a few ways that you can promote your business and its positive effects by leveraging schools and their contact lists:
Offer a discount
Everyone loves a free class or a discount! Help encourage visits to your studio by marketing a free trial class or discounted membership rate to get new clients in the door.
You could even offer teachers a 'refer-a-friend' promotion, so if they refer another teacher to your studio, their membership gets discounted. It's a win-win: they save money and you gain new clients!
You could also offer a promotion where if someone new buys a membership, they get a branded backpack, gym bag or any other giveaway you think might motivate them to give your studio a try. This is also a great tactic for free advertising: when their friends see your merch, they'll get to know your name too!
School marketing
Take advantage of possible marketing opportunities that schools provide! Could you promote a parent-child yoga class in the school newsletter? Or place an ad featuring yoga for teachers in the newspaper? Would the school allow you to post a blog or website link introducing yoga for parents on their website or social media page?
Marketing is about taking an innovative, unique approach to getting your name out there, so don't be shy! You might be surprised by how supportive the school is when you explain all the benefits that yoga offers.
Field trips
Here's another opportunity to get creative! Talk to the school principals and find out where they take their students on field trips. Could your studio participate? Or could you come in and do a demonstration with some of the classes? Anything you can do to get your business noticed is a step in the right direction!
Again, you won't know until you try, but it's worth the effort to build your brand and get the word out.
2. Be Family-Friendly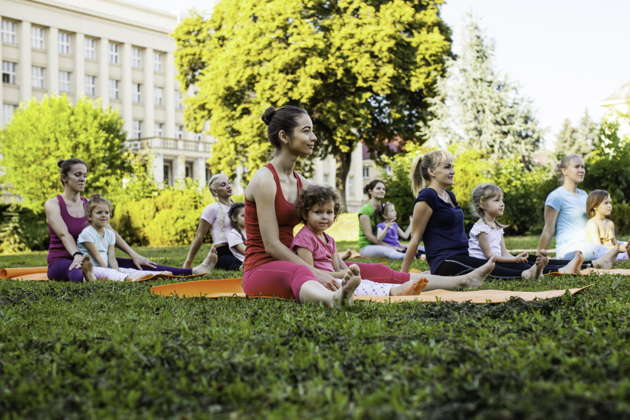 If you want to attract the back to school crowd, then you need to show that you can provide easy, convenient, and fun family experiences! How do you spread the word that you're the go-to for family yoga? We have a few suggestions that might help:
Provide daycare
Consider offering daycare as a membership perk! How will daycare at your studio attract new clients? Parents interested in yoga could be skipping classes because they don't have a sitter. Or they might want to participate in a family class, but have one child that's too young. Corner the parent market and stand out from your competition by offering more than the rest.
Offer parent-child classes
There's no better way to incorporate family into your classes than by offering a parent-child yoga class! This is the perfect time of year to promote the benefits of yoga for parents, teachers and children, while attracting the attention your studio deserves.
Reward loyalty
Loyalty is important and should be rewarded! Do you have long-term clients who could refer you to a teacher friend? Are there families where more than one member frequently visits your studio? It's time to tell those clients that your business values their support!
Have you considered offering a discount when a second (or third) family member signs up? Or offering a special rate for families joining as a group? Providing an incentive to have the whole family join will increase your revenue right off the bat!
3. Suit Their Schedules
Know your market! Now that school's back in session, scheduled classes will provide just the discipline that parents and teachers are craving. Most of our summers are filled with chaotic fun, so a schedule could be just what the teacher ordered!
If you're looking to target stay-at-home parents, you'll need to offer daytime classes around common naptimes. For teachers, after-school classes are your best bet. Looking for more kids to join yoga? Set a schedule for a weekend class so it doesn't interfere with school.
You might also consider offering a PA day camp or an after school program, where kids can give your studio a try before a full session begins. It's the experience that's important: make it a fun and memorable one, and you'll have them coming back for more!
4. Partner Up
Have you considered picking a partner to get people through your doors? Find a local like-minded business and team up! Is there a daycare center or babysitting service close by that you could join forces with? Is there a Girl Guide group you might be able to visit to get the girls interested? Could you partner up with a tutoring service to offer perks to common clients?
From co-marketing to packaging services, finding a partner (or two) who speaks to your target market can really help you attract a clientele you may not be able to reach alone.
5. Social Media
Social media is an effective way to reach large audiences—and that's just what you need!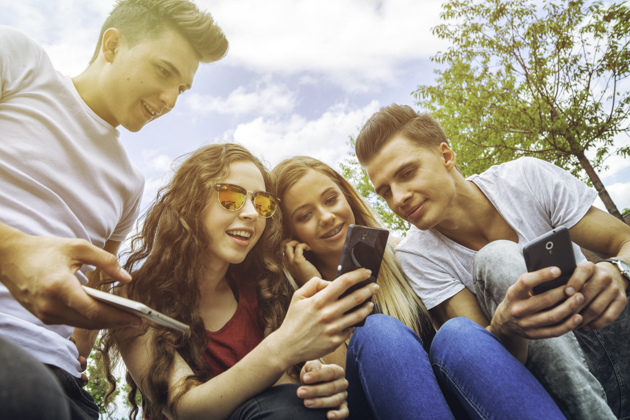 Here are a few ways you can reach parents, teachers, and children on social media:
Join groups
Are you a part of any Facebook groups? There are tons of local groups that target your market. You could post content, build a community and promote your business. Got an event coming up? Try a local message board. Starting a new class? Give a mommy group a try. Want to educate your community on the benefits of yoga for kids? Check out a group where teachers typically hang out.
Find the groups that are popular among your target market and post there to attract attention for your business. Because you already know you have a captive audience, you're one step closer to bringing them into your studio.
Place ads
If advertising on Facebook or Instagram seems daunting, never fear! They've got simple templates with a really easy process so you can advertise like a pro.
Target your ads to parent and teachers while listing interests like children and fitness in your ad profile. The more narrow your targeting, the more likely you are to reach your intended audience.
Ads also allow you to take a look at the data to see what's working and what missed the mark. Give it some time and then analyze the data to really hone in on which ads see the most success—that way you'll know what to keep doing!
Engage with your target market
Engagement is the name of the game on social media. The more you engage, the faster your community grows. As we mentioned above, joining groups is a great way to reach a targeted audience, but you need to engage members in conversation to really make the most of your presence.
When it comes to branching out to Instagram and Twitter, search hashtags like #yogaforteachers or #yogaforparents will help you target accounts that are interested in those topics. You could also try targeting an audience using geo-locations, so you know the audience is local.
Social media is an effective way to develop a following, communicate with your audience, and get your name and your voice out there. Time to get social!
The Final Word
This is the perfect time of year to attract the back to school crowd to your yoga studio! Focusing on the benefits of discipline and establishing a fall routine should get parents excited. Once they find out about the health benefits that yoga offers, you'll have teachers hooked too. Finally, make it a fun experience and the kids will never want to leave.
Follow the tips and tricks we've laid out and you'll be filling your fall classes in no time!
And while you're focusing on your clients, let WellnessLiving's all-in-one yoga studio software help you manage your business. From online booking systems, to automated marketing, to staff and client apps, to a rewards program, and more—book your free demo today to find out why WellnessLiving is perfect for you!